News & Announcements

Quick links: View/Reviews News & Information Show, Race and Event Results Collegiate Equestrian News




View/Reviews

5/15/2019

Cheryl Rogers

The Equine Rescue League Celebrates 29 Years at its Annual Spring Open House

4/30/2019

Tammy Fitzgerald

4/24/2019

J Fox

4/15/2019

Nancy Bosher

3/18/2019

Kay Farrell

2/7/2019

Chuck Ebbets

2/6/2019

Tina Ann Legno

Understanding Straightness/Diagnosing the Crooked Horse Seminar

1/27/2019

nadege soubassis

Up Hill Dressage Stables Free Clinic, Catlett, VA, March 2-3 2019

8/5/2018

Tracy Geller

7/8/2018

Erin Culpepper

5/8/2018

Cheryl Rogers

Recent Rescues and the 28th Annual Spring Open House at the Equine Rescue League!




News & Information

5/9/2019

Teresa Pilegaard

5/8/2019

Laurie Smith

Great Gatsby: Life's a Picnic - April 27, 2019 Fundraiser at Elway Hall to benefit Northern Virginia Therapeutic Riding Program (NVTRP)

3/17/2019

Mike Pizza

3/9/2019

Laura Berne

2/18/2019

Lisa Perry

2/11/2019

Lisa Perry

FREE Equine Nutrition and Deworming Seminar in Fredericksburg

2/1/2019

Betsy Burke Parker

47th annual Old Dominion Hounds Point-to-Point slated April 6

11/6/2018

Lisa Perry

10/8/2018

Jesse Noel

Tri-County Feeds, Fashions, Finds Celebrates 40th Anniversary with a Family Fall Festival

8/28/2018

Laurie Smith

It's Foxhunting Season - if you spot a lost hound, here is great information to return them to their proper Hunt!

8/7/2018

Kama Godek




Show, Race and Event Results

5/15/2019

Laura Gillespie

8/18/2009

Laurie Smith

Virginia Riders Prepare for 2010 World Equestrian Games-Millbrook trials a tough test for three-day eventers

6/23/2009

Lauren Sprieser

5/28/2009

Laurie Smith

4/29/2009

Laurie Smith

'Michele' Breaks Long Dry Spell With Hunt Cup Score Virginia-trained runner wins Maryland's top timber 'chase

4/17/2009

Laurie Smith

Loudoun, Strawberry Hill rock Virginia's 'Daily-Double' weekend

3/24/2009

Laurie Smith

3/12/2009

Laurie Smith

Prancing Cat, Northern Bay double on the day for Fout at Blue Ridge Trainer saddles twin winners at second in Virginia point-to-point series

3/6/2009

Diana De Rosa

Washington International Horse Show - Economic Impact Release

2/25/2009

Laurie Smith

A day of firsts at Casanova - Fresh faces in Buckland Farm winner's circle

2/16/2009

Laurie Smith

Televisionĺs star horse trainer Julie Goodnight arrives in Chesterfield, Virginia for her 2009 Clinic Tour; Tickets on sale now




Collegiate Equestrian News

11/10/2016

Grace Silverman

11/15/2012

Dori Burner

George Washington University Polo Team Hosts University of Pennsylvania Saturday Nov17th at 3 pm

5/29/2012

Shirl Lovegrove

5/24/2012

Dori Burner

Sign Up Now for Fall Interscholastic/Intercollegiate Polo at Battlefield

6/17/2011

Donna McDonald

Equine science students gather for undergraduate research symposium

2/24/2010

Dori Burner

Battlefield Park Interscholastic Team Hosts Brown University Polo Club

1/10/2010

Dori Burner

Battlefield Park Polo Club holds USPA Interscholastic/Intercollegiate Polo Programs
THANK YOU TO OUR SPONSORS!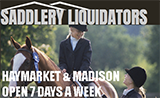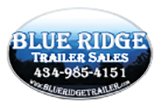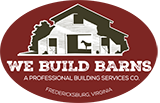 RECENT GREEN PAGES!