Learning Opportunities for Your Barn or Group!

Submitted by: Jan Snodgrass
Phone: 540/364-7673
Email Address: excellenthorse(at)earthlink.net
Date Added: 3/21/2013

Imagine learning to get a long better with your horse through clinics, demonstrations, lectures and more!

Why not invest in learning opportunities that will pay dividends in safety and the enjoyment of horses of your group? Jan Snodgrass offers fun and innovative learning opportunities for groups of 10 to 100.

Jan is a professional horse trainer and instructor whose unique background includes advanced level eventing, third level dressage, bridleless jumping exhibitions, reschooling thoroughbreds, and training horses with all kinds of difficult behavior. For over 20 years Jan has used TTEAM and TTouch, the training methods developed by world renowned instructor and behaviorist, Linda Tellington-Jones to train, retrain, rehabilitate and restore horse's bodies and minds.

Jan also incorporates other training methods including Carolyn Resnick's Liberty training, clicker training and knowledge gained from over 35 years of riding and training experience.

Jan is a multi-year presenter at area horse expos including the Equine Extravaganza in Richmond and the Horse World Expo in both Maryland and Pennsylvania.

Whether it is Jan's quiet, intuitive method of influencing a horse's mind and body, or her lighthearted common-sense instruction, audiences always find her fun, exciting, and thought provoking.

Jan customizes each learning opportunity specifically to get to the heart of the needs and interests of your group.

Here is a list of some of her past learning opportunities:

Lectures (generally one hour)

The Thinking Horse I and II

Ten Steps To A Calmer Horse

Creating Willingness


Demonstrations with horse (At least one hour.)

Is Your Horse's Behavior Problem in His Body?

Softening Your Horse's Resistance

Overcoming Your Horse's Fear

Improve Your Horse's Eye/hoof Coordination and Balance



Clinics (At least one day)

The Thinking Horse

Overcoming Fear in Your Horse

Get Along Better With Your Horse

Reschooling the Thoroughbred

Softening Resistance

Problem Solving

And more!

For more information including articles by Jan, go to www.theexcellenthorse.com
Read Jan's Training Tips on facebook: www.facebook.com/JanMSnodgrass



Click Image to View Larger






THANK YOU TO OUR SPONSORS!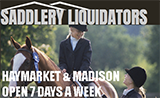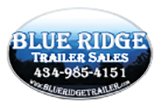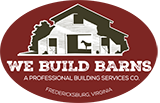 RECENT GREEN PAGES!
Silver Eagle Stable
NOKESVILLE: Silver Eagle Stable is a family oriented, social boarding & lesson barn ... Read More
Sarah Steed, L. Ac.
Warrenton: Acupuncture & Traditional Chinese Medicine for Human patients and all ... Read More
DBT Farrier Service
Vinton: I offer trims and cold shoeing at this time. I am located in Roanoke Va ... Read More
KMB EQUESTRIAN
Delaplane : LESSONS AVAILABLE

KMB EQUESTRIAN has more lesson spots available ... Read More
was Topline Dressage
Powhatan: Horse facilities for boarding, training, lessons available October 1. ... Read More
Simmons Sport Horses, LLC
Mt. Solon: Simmons Sport Horses, established in 2013, provides equine boarding, lessons, ... Read More
B. A. Horseshoeing
Front Royal: Professional Farrier Services - Front Royal area Graduate of Casey ... Read More
Golden Landworks
Fairfax Station: GOLDEN LANDWORKS provides premier forestry mulching, land clearing, property ... Read More