Ride for the Cure® Virginia Set for Saturday, Sept. 21
Submitted by: Toni Flory
Phone: 540-937-3887
Email Address: toniflory(at)toniflory.com
Date Added: 7/14/2013

YOUR PASSION FOR HORSES CAN HELP US END BREAST CANCER FOREVER

RICHMOND, VA – The 5th annual Ride for the Cure® Virginia will be held Saturday, Sept. 21 at Locust Hill Preserve, Culpeper, Va. We invite all to participate in this breast cancer fundraiser in which we use our passion for horses to help "end breast cancer forever." Register online at www.komencentralva.org or by calling (804) 320-1772. Registration for the event is free, although each rider must raise a minimum of $250 to participate in the event. Space is limited with no more than 200 riders allowed. Gates open at 10 a.m. A dinner catered by Squeaky Pig BBQ and Capital Party Rentals will follow the Ride at 5 p.m. Dinner tickets are available to non-riders for a cost $35 for adults or $15 for children under 12. A silent auction of donated goods and services will round out the evening. Donate online at www.komencentralva.org.

The Ride for the Cure® offers several different participation types. Register as a Rider if you plan to attend the event in person. Then choose the trail riding group that best suits your level of expertise. A Trail Riding Clinic will again be hosted by Susan Deal from Grovespring Farm. Or, register as a Ghost Rider if you plan to raise money for the event, but will not be able to be there in person.
To date, the Ride has raised over $400,000 for Komen Central Virginia. This year's Ride for the Cure® fundraising goal is again $100,000. The Rider who raises the most money will be awarded the Platinum Award. The 2010, 2011, and 2012 Platinum Riders each raised nearly $7000! Fundraising awards will also be given to all who raise more than $1000 (Gold Award), $500 (Silver Award), and $300 (Bronze Award). Each participant is provided with a fundraising web page where you can ask friends, relatives, co-workers, etc., to help you reach your fundraising goal.

Your donation provides women and men in Virginia with services that have literally saved lives, and makes the following programs possible:

Free mammograms and diagnostics

Medical treatment for qualified breast cancer patients who cannot afford care, including surgery, chemotherapy, and radiation

Support services including support groups, assistance with finding financial resources, prescription refills and transportation to medical appointments

Education about the warning signs of breast cancer, methods of early detection, and the latest treatment options

Cutting edge research to find a cure for breast cancer
If you would like to become a sponsor or help with the organizational committee, email rideforthecureva@gmail.com.


About the Central Virginia Affiliate of Susan G. Komen®
The Central Virginia Affiliate of Susan G. Komen® is part of the world's largest and most progressive grassroots network fighting breast cancer. Through events like the Komen Central Virginia Ride for the Cure, the Central Virginia Affiliate has raised over $6 million to fund both local breast cancer programs and national research. Up to 75 percent of the net proceeds generated by the Affiliate stays in Central Virginia. The remaining 25 percent funds national breast cancer research. For more information, call (804) 320-1772 or visit www.komencentralva.org.

THANK YOU TO OUR SPONSORS!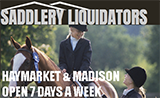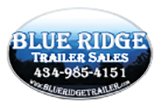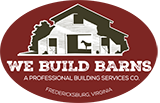 RECENT GREEN PAGES!