Improve your horse's behavior in just TWO days!!

Submitted by: Jan Snodgrass
Phone: 540/364-7673
Email Address: excellenthorse(at)earthlink.net
Date Added: 10/12/2013

Imagine solving the problems that prevent you from having fun with your horse! Sign up now for a private two-day intensive horse training clinic with Jan Snodgrass customized to you and your horse! Any behavior problem can be addressed from the merely annoying to the downright dangerous at a date that you choose!

Clinics are:
*2 days
*3 sessions each day

Sessions may include:
*Ground exercises
*Work under saddle
*Body work
*Riding lesson
*Training session
*Training trail ride

You will learn how to improve:
*Communication
*Suppleness
*Relaxation
*Attention span
*Your horse's ability to learn

You will learn how to:
*Address fear
*Develop willingness
*Develop a stronger bond

This course will improve your relationship and set you on a course to a safer, more trusting and successful path with your horse. 

No round pens, no expensive equipment to buy!

Jan Snodgrass more than 35 years experience training horses, more than 20 years experience with TTEAM and TTouch, She also has a strong background in reschooling Thoroughbreds.



For those of you specifically interested in learning TTEAM and TTouch, this can be a great introduction to this extraordinary horse training method developed by Linda Tellington-Jones. This wonderful way of working with horses is known for its effectiveness, gentleness and healing power and it has over 30 years of worldwide success!



The price for this extraordinary two-day program is $300. 



Check out Jan's web site for much more information and articles on TTEAM and TTouch. www.theexcellenthorse.com

Read Jan's "Training Tips" on Facebook: www.facebook.com/JanMSnodgrass


Click Image to View Larger










THANK YOU TO OUR SPONSORS!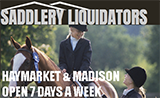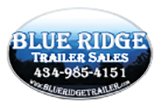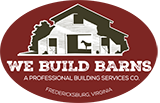 RECENT GREEN PAGES!
Silver Eagle Stable
NOKESVILLE: Silver Eagle Stable is a family oriented, social boarding & lesson barn ... Read More
Sarah Steed, L. Ac.
Warrenton: Acupuncture & Traditional Chinese Medicine for Human patients and all ... Read More
DBT Farrier Service
Vinton: I offer trims and cold shoeing at this time. I am located in Roanoke Va ... Read More
KMB EQUESTRIAN
Delaplane : LESSONS AVAILABLE

KMB EQUESTRIAN has more lesson spots available ... Read More
was Topline Dressage
Powhatan: Horse facilities for boarding, training, lessons available October 1. ... Read More
Simmons Sport Horses, LLC
Mt. Solon: Simmons Sport Horses, established in 2013, provides equine boarding, lessons, ... Read More
B. A. Horseshoeing
Front Royal: Professional Farrier Services - Front Royal area Graduate of Casey ... Read More
Golden Landworks
Fairfax Station: GOLDEN LANDWORKS provides premier forestry mulching, land clearing, property ... Read More