Picturesque Farm Wednesday Evening Schooling Show

Submitted by: Kristy Willwerth
Phone: 540-349-2026
Email Address: kristy(at)picturesquefarm.com
Date Added: 3/8/2016

Is it really that time of year to think about outdoor showing?! That is fantastic news as the Picturesque Farm Summer Schooling Series will be in full swing by the middle of June. We have exciting new additions to our show series that I must tell you about... This year we will not only be offering the BHSA Short Stirrup Eq division but we have added the VHSA Short Stirrup Hunter division as well as height options of 2' and 2'6" in our low hunter/schooling hunter division. The outdoor ring footing will be soft, fluffy and maintained as always with a water truck on standby as needed. Our jumps are Upperville quality and emulate a small A show course. I also think I have to brag about having the most efficiently run show in regards to time management and organization thanks especially to our amazing staff. Speaking of which, I have been told they are the kindest most helpful people in the business!! Then we are lucky enough to have awesome food provided by Chef Herb and an onsite photographer Mary Cornish.

Our competitors are fierce while laughing, smiling and enjoying time with friends and other trainers as well as the beautiful views and usually abnormally good weather at Picturesque Farm. Our crowd is an extremely diverse and outgoing, energetic group. We have learning riders attending their first show, young horses and ponies making their debut, trainers on babies, competivie point cashers, event and jumper riders getting a school in or just our fantastic consistent group of local barns with their new and upcoming riders as well as the ones showing them the ropes! We offer series year end championship and reserve ribbons, prizes as well as little awards throughout the series. Our series is going towards it's 15th year so while I think we have things pretty down pat, I am always happy to have suggestions and ideas that can be implemented during the show series! Our show is held every Wednesday evening starting at 4pm with schooling provided 3-4pm. The first show is June 15, 2016 and except skipping one Wed during the Warrenton Pony Show, we go until August 17, 2016. That means you have nine, well run, awesome shows to attend! We start promptly at 4pm so grab your horses, trainers, parents and friends and come on down to join us!!

Click Image to View Larger












THANK YOU TO OUR SPONSORS!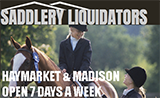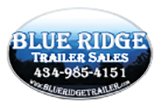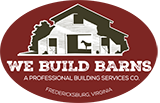 RECENT GREEN PAGES!