For Over 16 Years, Blue Ridge Trailers has Proven Outstanding Customer Service is Key to Success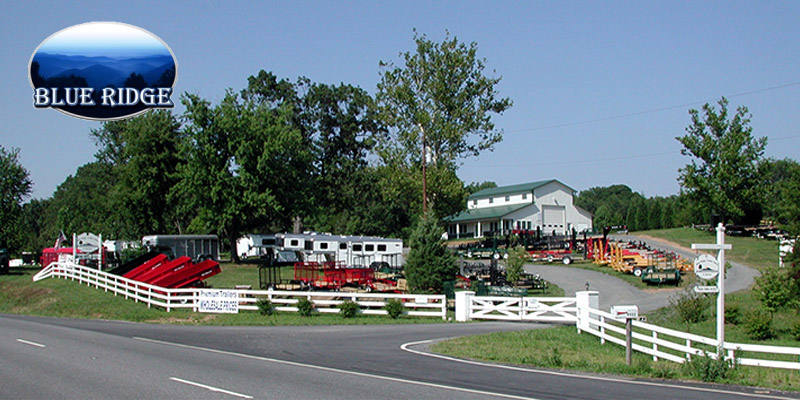 Submitted by: Chuck Ebbets
Email Address: chuck(at)usequestrian.com
Date Added: 10/7/2016
In 2000 Rob and Donna Martin started a trailer business in Ruckersville, Virginia with the dream of combining their experiences in management, trucking and heavy equipment industries and equine transport. They opened Blue Ridge Trailers, a 7.5 acre facility offering a complete range of trailers to meet market demand from equestrians, business owners, farmers and recreational users. With a focus on exceptional customer service, reasonable prices and the highest quality trailers, their dream has now been a reality for over 16 years.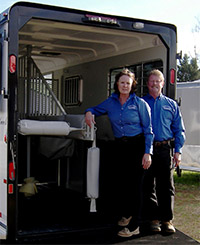 "Our plan was to incorporate a Service and Fabrication department with a great inventory of high-quality trailers," says Donna, who earned an MBA at the University of Pittsburgh and spent 15 years in the mortgage banking industry. "I have been showing, foxhunting and pulling horse trailers all my life, and am excited every day to help other horse owners who want and need a dependable, affordable trailer."

When you visit the Blue Ridge Trailers faciility in Ruckersville, you will notice right away that each trailer has a price posted right on the side, and "window shopping" is encouraged. You may not notice that each trailer has been fully inspected personally by the Service Department, all Virginia State Certified Trailer Inspectors. You will see right away that each trailer has been fully detailed, looks great, and is ready to hit the road. Every trailer sold comes with a warranty, including the large selection of used trailers always available.


Pete, the Fabrication Manager, has more than 20 years experience welding steel and aluminum components using MIG Arch Welders, Spoolmatic and TIG Welders. In addition to his work for Blue Ridge Trailers, Pete owns and operates an Excavation & Backhoe business and a Trailer Detailing business. "Working with Donna and Rob has been great, especially with their commitment to quality. They take customer service and customer satisfaction very seriously, and give me the leeway I need to ensure each trailer we deliver is absolutely top-notch."

Rob Martin could not agree more. He spent years in management before founding Blue Ridge Trailers, working with heavy equipment and construction trailers. "We have a very solid team here, giving Donna and I the confidence that we need to deliver not only great trailers but a great purchasing or service experience." Managing the Service and Fabrication departments allows Rob to practice his craft while also leveraging his management experience in leading a team. After graduating from Florida Atlantic University, Rob owned and managed his family's redi-mix concrete and concrete block plants on the west coast of Florida for some 25 years. "Ruckersville is a great town to call home, and our customers have become family. I couldn't be happier being able to continue employing my experience and skills at Blue Ridge Trailers."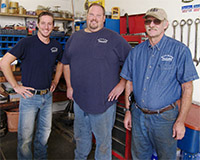 Rob's team includes two senior Service Shop Technicians, Wayland and Bryce, who also share his passion for delivering top-notch customer service and a love for their work. Wayland Seale has more than 20 years experience in industrial fabrication, as well as being a very capable automotive mechanic. Bryce Allen has over 10 years under his belt helping his father and Bull Run Hunt MFH Rosie Campbell manage and service the equipment at Freedom Fields Farm in Locust Dale, Virginia. He's currently a candidate for the Virginia State Certified Trailer Inspector designation, and values his experience and the support from the Blue Ridge Trailers family. Newest additional to the Service Team is Bobby Jenkins. Bobby has more than 20 years experience in the automotive mechanical industry and in metal welding and fabrication.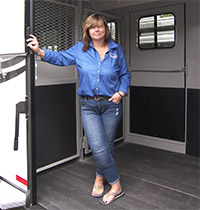 Leading the sales efforts at Blue Ridge Trailers are Alison and Julie, both touting a passion for the equestrian sports and the people they are able to serve. Alison Windland, the Sales Manager, has over 35 years experience as an Equestrian, Horse Trainer and Instructor, Farm Manager and General Manager of her family's construction firm. She has her BHSI (British Horse Society Instructor) Certification, holds a British National Certificate in the Management of Horses and a BS Degree in Equine Management. Julie Williamson, her Sales Associate, is a professional trainer and has owned and operated Step At A Time Farm in Reva, Virginia since graduating from Virginia Tech in 1983. She specializes in birthing, starting and retraining horses to be successful at foxhunting, showing and trail riding. "I fell that helping someone find the right trailer, regardless of purpose, is really rewarding. I especially enjoy getting to see so many fellow "horse people" come through the door", says Julie.

"Julie and I are both committed to helping our fellow equestrians, as well as business owners and farmers, find the perfect trailer that meets their needs and budgets," says Alison, who has been with Blue Ridge Trailers for over __3___ years. "Having been an equine instructor, I understand the need to teach customers how to make the right trailer choice. We never really sell a trailer, rather we help people understand their options. This is a very low key approach and one I feel is appreciated by our customers.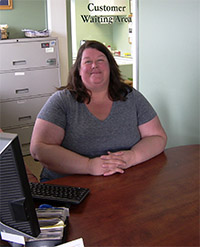 When you call Blue Ridge Trailers you will likely be greeted by Nicole Ramirez, their Office Manager. Nicole has also been a business owner and fully understands the importance of a "customer first" approach. She owned and operated a family restaurant for over 17 years, and really enjoys being able to work directly with customers.

"We couldn't be prouder of what we've been able to create here in Ruckersville, and the team we have assembled," boasts Donna. "As we move into foxhunting season, we are excited to see so many of our friends and fellow hunters coming out to see us. Whether getting their current trailer serviced or repaired, or helping them find a new trailer or to sell a trailer no longer needed, we look forward to having a chance to grow our relationship with the community and our valued customers."

Visit the Blue Ridge Trailers website to learn more! http://www.blueridgetrailer.com/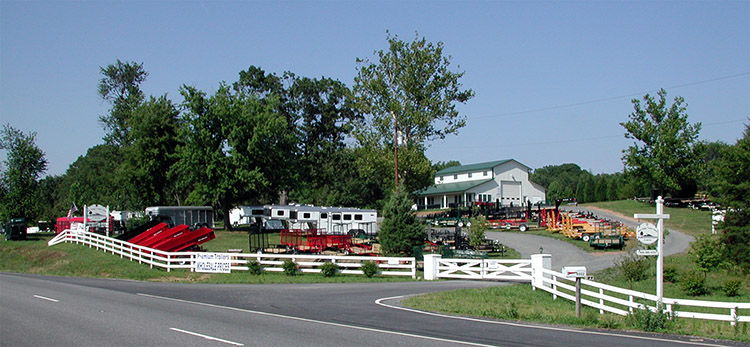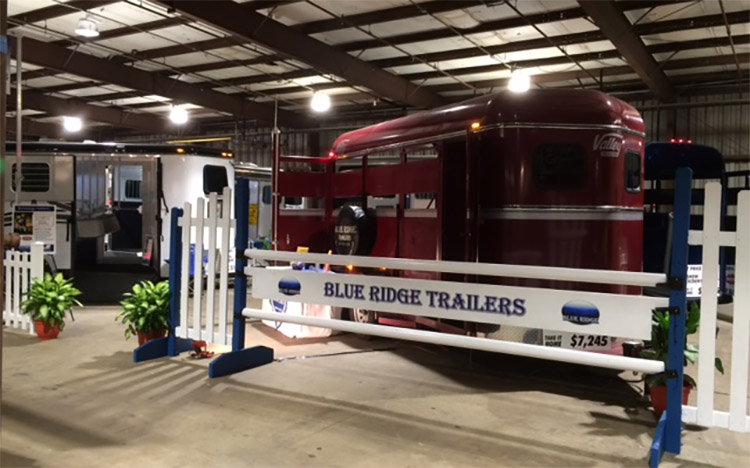 THANK YOU TO OUR SPONSORS!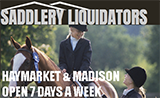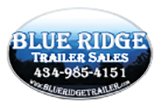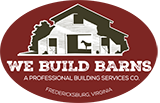 RECENT GREEN PAGES!