Western Dressage Workshop in Fredericksburg, VA

Submitted by: Hillary R Stark
Phone: 7577053648
Email Address: Starkperformancehorse(at)gmail.com
Date Added: 10/31/2016

This is a great opportunity for you to come out and learn about the up and coming discipline of Western Dressage from one of the leading Western Dressage riders in Virginia!

November 12, 2016, Hillary Rapier Stark, of Stark Performance Horses, will be at Westwood Stables in Fredericksburg, VA. Westwood Stables is on Guinea Station Road, conveniently located to Interstate 95, and has a lovely indoor and a large outdoor that we will work in.

Western Dressage can help improve all horses with classic training principles of dressage combined with movements of a working western horse. Think this may interest you, but don't quite have the proper tack? That's ok! Come out with the tack you have and enjoy being with a good bunch of horse crazy people.

Private 45 minute lessons- $60
Semi- Private 1 hour lessons- $50
Group (3-4 people) 1 hour lessons- $40
( Haul in fee is included in this price)

Hillary Rapier Stark has achieved National, Regional, and local Championship titles in western dressage. Her students and horses in training are very successful in and out of the show ring. At the 2016 East Coast Championships, Team Stark brought home 4 Champions, 2 Reserve Champions, and 17 Top Fives. Hillary has achieved a year average of 71% in Western Dressage in Level Two. Her students are averaging 68%-72% in Intro and Basic level with students currently moving up to Level One.

To read more information about Hillary and her training philosophies, please visit, www.starkperformancehorses.wordpress.com

Click Image to View Larger














THANK YOU TO OUR SPONSORS!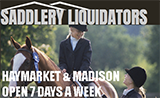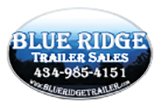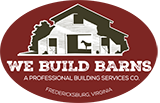 RECENT GREEN PAGES!