Twilight Polo at Great Meadow Kicks Off May 20th!

Submitted by: Kira Topeka
Phone: 5402535000
Email Address: info(at)greatmeadow.org
Date Added: 5/12/2017

The Plains, VA - The 25th season of Twilight Polo at Great Meadow begins on May 20th, 2017.
The theme for the first Twilight Polo Evening of 2017 is Military Appreciation Night. Entry is free admission with a military ID. Musical guest for the evening is DC based DJ Seyhan. The event will conclude with a firework spectacular.
Twilight Polo at Great Meadow features three polo matches, each running for roughly 45 minutes. At half time, children are invited onto the pitch for tug-o-war, footraces, and hugs from Polo Bear, Twilight Polo's official mascot. Polo Night ends with a dance party at the Meadow Pavilion.
From May 20th to September 23rd, there are 17 Twilight Polo matches on the calendar at Great Meadow. Each has a unique theme, ranging from "Pirate Night" to "Escape From the Zoo". A full list of themes can be found at www.greatmeadow.org.
Twilight Polo Title Sponsor Green Hill Winery will be on site with a variety of wine available for purchase. Guests are welcome to bring their own food and beverages as well.
Of the 2017 season, Manager of the Great Meadow Polo Club John Gobin said, "We are looking forward to another great year of polo! We are excited to welcome new teams from all over the world, including Argentina, Australia, and Chile, in addition to our many returning teams".
The gates open at 5:30 PM, the first throw-in is at 6 PM. Car passes are available for purchase in advance for $35 and at the gate for $40. For tailgate, box, or entertainment deck reservations, contact the Great Meadow Foundation office at 540-253-5000.

About Twilight Polo at Great Meadow

For the past 25 years, Twilight Polo at Great Meadow has combined live action sports with a lively social scene to create an excellent outing for spectators of all ages. The evenings feature adrenaline-packed polo matches, wine tasting, activities for children, and a dance party. Seating options include private decks, boxes, tailgates, and general admission seats on the grass berm. For reservations, please visit: http://www.greatmeadow.org/twilight-polo.

About Great Meadow Foundation

Great Meadow was founded through the vision of news executive and philanthropist Arthur W. (Nick) Arundel in 1982 Arundel purchased an abandoned farm then slated to become a housing development for perpetual preservation of open space. The concept of Great Meadow grew out of several converging forces of the 1980's, primarily urban growth pressure on farmland near Washington, the opening of I-66 and the simultaneous loss of former Virginia Gold Cup course in Warrenton to subdivision development. Since their inception they have been the permanent home for the Virginia Gold Cup and Family 4th of July celebrations. Over the years, they have added several more community events, ranging from Twilight Polo to the Virginia State Cross Country Tournaments. For more information, please visit: www.greatmeadow.org.


Click Image to View Larger






THANK YOU TO OUR SPONSORS!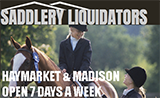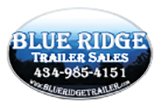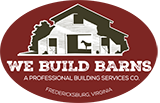 RECENT GREEN PAGES!