Healing Strides of VA named USEF/USPEA Para-Equestrian Dressage Center of Excellence

Submitted by: Melissa Morgan
Phone: 540-334-5825
Email Address: melissahsva(at)gmail.com
Date Added: 5/16/2017

Lexington, Ky. - The US Equestrian Federation (USEF), in conjunction with United States Para-Equestrian Association (USPEA), are excited to announce that Healing Strides of VA in Boones Mill, Va. and Wheatland Farm Equestrian Center in Purcellville, Va., have been named USEF/USPEA National Para-Equestrian Dressage Centers of Excellence (COE). The USEF Selection Committee carefully scrutinized each application and upheld the highest standards upon recommending the facilities as COEs

Healing Strides of VA and Wheatland Farm Equestrian Center join the following network of COEs:

Carlisle Academy, Lyman, Maine

Ride On Therapeutic Riding Center, Chatsworth, Calif.

North Texas Equestrian Center (NTEC), Wylie, Texas

Each COE is unique in its structure and may have opportunities independent of other COEs. The USEF and USPEA are committed to working with each COE to build plans that complement their individual strengths and opportunities. Specifically, USEF and USPEA will help COEs further develop their network with the therapeutic riding community by providing exposure to competition opportunities of interest to riders. These regional hubs of excellence will not only attract new riders to the sport of para-equestrian dressage but also work in partnership with the USEF High Performance Programs to develop athletes to a degree that they can represent the U.S. at International and Paralympic Games level and ultimately win medals.

In addition, COEs will play an active role in attracting trainers to the sport of para-equestrian dressage and helping them develop and understand the sport. COEs are the primary hubs for delivering the USEF Para-Equestrian Dressage High Performance Programs and para educational symposiums.

For more information on the COE programs please contact USEF Sport Program Assistant – Dressage / COE Coordinator, Para Equestrian, Austyn Erickson at 859-225-6929 or aerickson@usef.org.

The USPEA remains the driving force of para-dressage by providing education and opportunities for those wishing to enter para-equestrian sports. For more information on getting started with para-equestrian please visit www.uspea.org or contact USPEA President Hope Hand at wheeler966@aol.com.



Click Image to View Larger






THANK YOU TO OUR SPONSORS!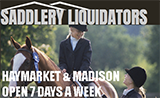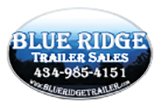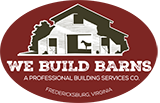 RECENT GREEN PAGES!