Chuck Ebbets, owner of VirginiaEquestrian.com, Joins Tryon International Equestrian Center as Director of The World Equine Expo™
Submitted by: Chuck Ebbets
Phone: 404-953-5743
Email Address: chuck(at)usequestrian.com
Date Added: 3/13/2018
After several years of discussions with Mark Bellissimo, Chuck Ebbets joined the team at the Tryon International Equestrian Center in Mill Spring, NC as the Director of The World Equine Expo™. Running in tandem with the FEI World Equestrian Games™ from September 11 - 23, Chuck was hired last October to head up efforts involving over 350 companies from all over the world who will be showcasing their products and services at the event.

"After running Virginia Equestrian, LLC (and the affiliate sites under the USEquestrian.com umbrella) for almost 20 years, its so exciting to be immersed in the horse sports in my day job. Working with an extremely talented and dedicated team at TIEC gives me a chance to leverage my professional experience to help make this event, and others, a success,." says Chuck, who left a high-tech company based in Santa Cruz, California to join the team at Tryon. Chuck is also heading up efforts around Vendor participation for The Fork Horse Trials, Block House Steeplechase Race, The Pony Club Championships, Saturday Night Lights and many other events happening at TIEC this spring, summer and fall.

From the official Tryon International Equestrian Center press release on February 22:

The FEI World Equestrian Games™ Tryon 2018 will run from September 11-23, 2018 and is equestrian sport's most significant event featuring the World Championships for eight equestrian disciplines: Jumping, Dressage, Para-Dressage, Eventing, Driving, Vaulting, Reining, and Endurance. The Tryon WEG will have the highest attendance of any sporting event in the U.S. in 2018.

The World Equine Expo™ (Expo) - whose yearly event will run during the WEG - will be an annual event intended to create a platform to honor, celebrate, and promote horses and horsemanship through a significant trade fair, demonstrations, educational seminars, clinics, panel discussions, an equine art and film festival, and conversations on topics critical to raising awareness, and strengthening, innovating and expanding global equestrianism.

The Expo will include the WEQx Games™, which are spectator-friendly derivatives of equine competitions highlighting the accessibility, diversity, athleticism, and passion for horse sport for athletes of all ages with the ultimate goal of finding formats that promote personal, spectator, and commercial interests in equestrian sport. More comprehensive details surrounding the competitions to be included in the WEQx Games™ will be introduced in the forthcoming weeks.

Bellissimo commented, "All of our countries were discovered on the back of a horse. The horse and other equines (donkeys, mules) have been partners in humanity for over 4,000 years and remain a significant economic enabler in most developing countries with millions of equines supporting hundreds of millions of lives. These amazing animals continue to provide sustenance, transportation, security, entertainment, friendship, therapy, and sport throughout the world. The love of the horse is universal and profound. The opportunity is to better package the spirit of the horse and make it known and accessible to a broader audience."

For more information, please visit http://www.Tryon2018.com.
THANK YOU TO OUR SPONSORS!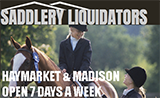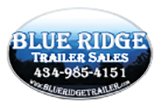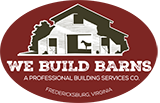 RECENT GREEN PAGES!