FEI Eventing Nations Cup™ at Great Meadow!

Submitted by: Great Meadow
Phone: 5402535000
Email Address: info(at)greatmeadow.org
Date Added: 4/4/2018

The Plains, VA - For the third consecutive year, the Washington, DC region will host some of the best horses and riders in the world at the Brook Ledge Great Meadow International presented by AdequanR (GMI) in The Plains, VA, July 6 to 8, 2018. GMI is the only leg of the Federation Equestre International Nations Cup™ Eventing Series held in North America.



Before the competition begins, spectators are invited to kick-off the weekend on Friday afternoon free of charge with the annual Bareback Puissance. This exciting event features horses and riders jumping a single fence without saddles. The jump will be raised every round and knocking a rail down eliminates the competitor. In previous years, the final fence has reached upwards of five and a half feet! There will also be a signing with top riders in the Meadow Market.



The Great Meadow International is a three-phase event expected to draw 40 international horse and rider combinations. The competition begins on Saturday morning with dressage, an elegant pattern ridden in the arena. Riders will then test their speed and accuracy over a course of nearly four foot fences in the main arena. Sunday's cross-country is the thrilling final phase. See horses gallop across the beautiful Virginia country side while clearing massive solid obstacles.



In addition to the exciting equestrian events, ticket holders will be treated to extensive shopping in the Meadow Market. This sprawling trade show will feature 75 vendors offering high fashion apparel, jewellery and more. Enjoy a drink and listen to live music in the Meadow Market Beer and Wine Garden for a perfect weekend in the country. Top local food trucks will be on site offering a variety of food choices.



Attendees seeking a VIP experience are offered a premier option in the VIP tent area with private dining, an open bar and ringside boxes. VIP guests will have an exclusive opportunity to meet the top riders at the Competitor Celebration on Friday evening. Tailgating spaces on the cross-country course are the perfect way to enjoy Sunday's action packed final phase. Space is limited so make your reservation early!



Director of Operations Teresa Condon said, "Each year the Great Meadow International continues to improve and grow. The competition is world class and the festival is a fantastic family experience. We plan to again have amazing shops and we've added live music and a wide selection of food and drink"



Great Meadow is thrilled to announce a partnership with Brook Ledge Horse Transportation as the title sponsor of the Great Meadow International. The multi-year agreement with Great Meadow will help Brook Ledge promote their newly acquired flight company, Horse America, expanding their ground services to include air transportation anywhere in the World.



For more information about the 2018 Brook Ledge Great Meadow International presented by Adequan®, please visit greatmeadowinternational.com.



About The Great Meadow Foundation



Great Meadow is a 374-acre equestrian event park located in the middle of Virginia's finest horse community. The park was founded in 1982 as a 501(c)(3) non-profit foundation with a mission to "preserve open space for equestrian and community service". Founded by philanthropist, Arthur "Nick" Arundel as a permanent home for the prestigious Virginia Gold Cup steeplechase races, Great Meadow today hosts 40 events that draw 200,000 through the gates each year to see steeplechasing, polo, show jumpers, foot races, rocketry, cultural fairs, and Independence Day fireworks.



About Brook Ledge Horse Transportation



Brook Ledge is broadly recognized as the Nation's Leading Horse Carrier offering both ground and air transportation services in the United States and international travel provided via their wholly owned subsidiary, Horse America. They are a completely comprehensive horse transportation solution for both domestic and international travel. Brook Ledge is dedicated to providing the most elite services to their clients who range from Triple Crown and Grand Prix horses to beloved family companions. For more information about Brook Ledge Horse Transportation, or Horse America, please contact Andrea Gotwals Boone, Brook Ledge Horse Transportation, 12 Gotwals Lane, Oley, PA 19547, (610) 987-6284, or andreag@brookledge.com.



About AdequanR i.m

(polysulfated glycosaminoglycan)



AdequanR i.m., the only product approved by the FDA for the intramuscular treatment of non-infectious degenerative and/or traumatic joint dysfunction and associated lameness of the carpal and hock joints in horses, has been a great help to the horse industry. For the past 25 years and counting, veterinarians have depended on AdequanR i.m. for the treatment of non-infectious degenerative joint disease in horses. For more information, please visit: www.adequan.com. For more information about Luitpold Animal Health, visit www.luitpoldanimalhealth.com.



Click Image to View Larger








THANK YOU TO OUR SPONSORS!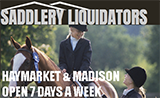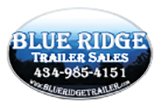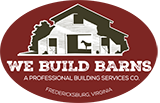 RECENT GREEN PAGES!