Classical Training and Instruction for all disciplines

Submitted by: Kim Robare
Phone: 4104044915
Email Address: laura.e.winks(at)gmail.com
Date Added: 4/13/2018

Kim Robare of Classical Solutions
Now offering monthly clinics in the Warrenton, VA area
Upcoming date is May, 6, 2018

~ Improve relaxation, straightness, and balance with classical principles and correct biomechanics.
~ Solidify correct alignment by lunging and groundwork.
~ Enhance communication and partnership by developing and refining seat and aids.

Private Lessons $120 First audit no charge Subsequent audits $20

Kim is a much sought-after trainer, instructor, and clinician. She travels from her home state of Florida to Virginia, Maryland, and Pennsylvania for monthly clinics. She trained for 10 years with Bettina Drummond who was trained by Master Nuno Oliviera. She currently travels to Portugal to study with Manuel Jorge de Oliviera. Her goals as a clinician are to help the horse and rider become more balanced for a stronger partnership. She emphasizes the position of the rider as means for clearer communication and to build an effective foundation, or to solve longstanding training issues. All levels, breeds, and disciplines are welcome.

Virginia Contact: Laura 410-404-4915
Additional Information: www.facebook.com/classicalsolutions/

Click Image to View Larger






THANK YOU TO OUR SPONSORS!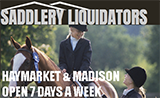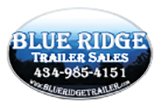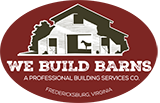 RECENT GREEN PAGES!