Recent Rescues and the 28th Annual Spring Open House at the Equine Rescue League!

Submitted by: Cheryl Rogers
Phone: 540-822-4577
Email Address: bubbasays2(at)aol.com
Date Added: 5/8/2018

On October 11, 2017, members of the Equine Rescue League saved the lives of several equines. These animals were cramped in a dark and dirty barn, waiting to be hauled to Canada or Mexico to be slaughtered for human consumption.



Among them was a pregnant mare we named "Valiant." Val was in horrible condition, suffering from a severe upper respiratory infection, malnutrition, parasite infestation, and overgrown teeth and hooves. This frightened, defensive mare had not received proper care in a very long time, if ever. She was immediately examined by our veterinarian, Dr. Raymond Hyde, DVM, and started on antibiotics and anti-inflammatory medications.



Not knowing any of Val's past history, we assumed she would foal in the Spring. However, she delivered a strong, healthy colt exactly one month after her rescue. It was a 16-degree night during the wee hours of Veterans Day when baby Honor was born.



Due to the generosity of people like you, our members and donors, Val and Honor are healthy, fat, and well. They continue to thrive under the superlative care they receive at the ERL's Promise Kept Farm.



Also rescued that day were a gallant Draft mule named Ferris, and a lovely Quarter Horse mare named Jessie. Both were placed into qualified, loving homes. Jessie, who had not shown any signs of being with foal, surprised everyone by giving birth this Spring to a lovely filly named Hope.



As quoted by Jessie's adopter, "Saving one horse will not change the world, but it will change the world for that one horse!"



Please join us during the weekend of May 19-20, 2018, from 10:00 AM to 4:00 PM, for the Equine Rescue League's 28th Annual Spring Open House.



Parking and admission are free! We are located at 12681 Taylorstown Rd, Lovettsville, VA, 20180.



For the safety and enjoyment of our residents and guests, please leave your pets at home.



As always, we thank you all for your continued support! You make it possible for us to properly care for these animals, and place them into loving homes. Thank you for helping us, help them.



See you at the Open House!


We are located at 12681 Taylorstown Road, Lovettsville, VA 20180.

If you have questions or need additional information, please contact us at bubbasays2@aol.com, or call us at 540-822-4577.



Click Image to View Larger










THANK YOU TO OUR SPONSORS!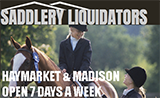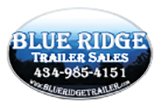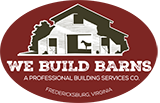 RECENT GREEN PAGES!