It's Foxhunting Season - if you spot a lost hound, here is great information to return them to their proper Hunt!
Submitted by: Middleburg Uncensored/Ken Arthur
Date Added: 8/28/2018
Foxhunting Season is just around the corner and cubbing starts very soon. Hounds will inevitably be lost and found.
Here are the known numbers for all the local hunts. Please contact the hunts first if you find a hound.
Q. How do I know it's a foxhound from a foxhunting club?
A. Typically, a puppy will have a radio collar. Mature dogs and bitches will likely have a tattoo in their ear - if you are able to capture it.
Q. Should I try to capture the hound?
A, Yes, if you have a barn/stall and you can entice it into the barn. Secure the hound and then call the local hunt club who hunts in your territory.
Q. What if I can't capture the hound?
A. Call the local hunt club and report what you saw and be prepared to describe the hound (markings, gender), your location, and direction of movement.
===============================================
540-592-7011 - Piedmont Kennels (Tue, Thu, Sat)
443-690-4041 - Loudoun Hunt (Wed, Sat)
540-270-8350 - Orange County (Mon, Wed, Sat) (Reg's cell) Alt- Bundles Murdock 540-454-3499
913-207-7310 - Loudoun Fairfax (Wed, Fri, Sun) Huntswoman is Stephanie
540-687-8411 - Middleburg Hunt (Mon,Thu, Sat)
443-235-8555 - Snickersville (Wed, Sun) (backup is hunt secretary: 703-307-2066)
540-364-2435 - Old Dominion Hunt (Tues, Thurs, Sat)
Casanova Hunt goes Tues, Thurs and Sat. call Tommy lee jones 540-270-174 or Jeanne Clark 540-272-2176 hounds do not wear trackers or collars.
540-222-0997 - Rappahannock Hunt - Michael Brown, Huntsman, Oliver Brown MFH:540-229-7752
540-987-8302 - Thornton Hill Hounds - Beth Opitz, Huntsman;
540-270-1730 - Warrenton Hunt (Mon, Wed, Sat) Matthew Van Der Woude, Hunstman
HUNT CLUBS - Please PM me with updated phone numbers and POCs if these are not correct.

Many thanks to Ken Arthur and the FB group Middleburg Uncensored for this great information!
THANK YOU TO OUR SPONSORS!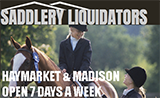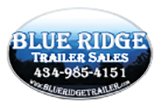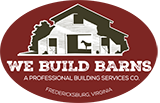 RECENT GREEN PAGES!