Virginia Horse Center Plans State-of-Art Riding Arena

Submitted by: Kay Farrell
Phone: 5404642953
Email Address: kfarrell(at)horsecenter.org
Date Added: 6/3/2019


NEWS RELEASE Contact: Jennifer Donovan
For Immediate Release Cell: 434-996-4380
June 3, 2019 JDonovan@horsecenter.org

Virginia Horse Center Plans State-of-the-Art Riding Arena

Lexington, Virginia, The Virginia Horse Center Foundation (VHCF) together with CEO John Nicholson, is pleased to announce the planned renovation of what is now known as the Fletcher Arena and the "postage stamp" warm-up area. The project is fully funded and scheduled for completion by spring 2020. Last year Janine Malone, a VHCF advisory board member, accomplished dressage judge, and long-time friend of the Virginia Horse Center (VHC), approached board president Gardy Bloemers with an interest in raising funds to replace the Fletcher Arena footing. Currently the footing is sand on a bluestone base, does not drain well, and is frequently not used in competition because it is either too wet or too deep. Subsequent discussions and investigations revealed complex drainage issues and the need for extensive engineering and the realization that the scope of the project would need to be much larger in order to successfully construct an arena of the highest caliber.

Prior to contemplating this major ring renovation project, the VHC management, with the help of a very generous $50,000 challenge match issued by Jacqueline Mars, raised the necessary funds to proceed with a master plan and analysis of the VHC facility. In a matter of two short months, the funds were in hand and the process moved forward. The VHC board, along with a team of civil engineers and landscape architects has finalized the master plan, which serves as the foundation for future renovations and improvements to the facility. This arena renovation is part of Phase 1 of many physical improvements identified in the plan that are underway.
Nick Attwood of Attwood Equestrian Surfaces has been instrumental in planning this state-of-the-art riding arena. World-class footing is paramount to the project and Attwood's expertise in ring construction and footing assures a world-class outcome. Although spearheaded mainly by the dressage community, the arena renovation will also serve three-day events, show jumpers, and hunters. In addition, an arena at this high level of quality will enable the VHCF to hold and attract international (Fédération Equestre Internationale or "FEI") shows such as the North American Youth Championships (NAYC), and CDI events.
"Attwood is proud to be partnering with The Virginia Horse Center to revitalize the Fletcher Arena. We appreciate the opportunity to provide our services in creating a world-class riding arena using the latest drainage methods and most up-to-date footing formulations. Our surface will provide a continuous-use arena no matter the weather conditions, and we look forward to the arena being used by equestrians for many years to come," Attwood adds.
Four very generous donors quickly agreed to provide funds necessary to launch this nearly $700,000 project. Bloemers acknowledges the kindness and generosity of the donors, saying "I can't thank Fritz and Claudine Kundrun, Bettina Longaker, the Rimora Foundation, and Peta Jean Wyllie enough. Their willingness to commit such significant funds to this project and our facility is incredible and a testament to their support of the future of our facility. I am honored to lead the board during this renaissance for the VHC. We could not be where we are today without our CEO, John Nicholson, and his capable management team."
The Fletcher Arena will be renamed the Isabel de Szinay Complex in memory of Longaker's mother, an accomplished equestrian and cellist. The arena will be affectionately called The Dee Dee Complex. The Rosevelt Warm Up is named for American Olympic team bronze medal winners Allison Brock and Rosevelt, the Kundrun's Hanoverian stallion. Fundraising to construct a viewing pavilion, judges boxes, and additional landscaping is ongoing.
#
The Virginia Horse Center Foundation is a 501(c)3 organization which provides a world-class facility, hosting regional, national, and international equestrian events in Lexington, Virginia.
The Virginia Horse Center Foundation envisions a unique, bucolic landmark to honor and celebrate the timeless, special bond between mankind and the horse through safe, fair, and spirited equestrian competition.
Attwood Equestrian Surfaces is a complete service arena builder. Aside from being an industry leader in footing, we provide site preparation, drainage solutions, base installation, kick boards, fence installation and additive incorporation. After 25 years in the industry, Attwood is at the forefront of footing technology. Whether your discipline is jumping, dressage, racing, eventing or the hunters, our arenas and tracks provide your horse an ideal environment to train and compete safely and confidently.

###


Click Image to View Larger




THANK YOU TO OUR SPONSORS!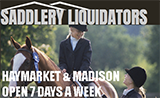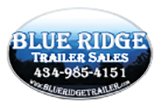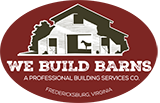 RECENT GREEN PAGES!