The Benefits of Classical Work In Hand, Plus how Daily Handling Matters
Submitted by: Tina Ann Legno
Phone: 571.577.7447
Email Address: aliviofarm(at)gmail.com
Date Added: 7/22/2019
Did you know that when you lead your horse it carries over to how the horse responds under saddle???

If he drags behind you or if he looks away from you,
if he runs past you or pulls on your arm, if he does not stop when you stop without pulling on you, or if he does not move forward when you ask without resistance...
These are behavior and balance issues that can be fixed with short sessions of work in hand.

Learning how to effectively handle your horse from the ground begins with a few basic steps.

There is a reason the old masters used work in hand to train their horses of any age.

If you learn how to handle the horse without resistance and teach the horse not to lean on your hand, your relationship will be like dancing with a cooperative dance partner.

Learning how your body language effects the horse. Whether you are in a stall, on the cross ties, leading, working in hand, liberty work or lungeing, it all matters.

There are in-hand exercises that can help you accomplish this with ease, if you run into conflict, you should seek out help from a professional who has studied this work.

Another great tool is the horse how to release the base of the neck, the jaw and the shoulders to improve communication.

If you practice this, you will begin to see the horse soften and comply willingly.

It will carry over in your lunge work and in your riding.

Classical Riding Principles can help any horse and rider. It enables the the handler to educate the horse, therefore the horse becomes a willing partner and not a slave.

Using these principles, I have saved many lives of horses that were deemed dangerous, sour, lame, and unrideable.

This work teaches us to listen and communicate without force and resistance.

It becomes the foundation of all good horseman and women who have the desire to help horses!

Visit Alivio Equestrian Academy and learn how to Dance with your horse Daily!
THANK YOU TO OUR SPONSORS!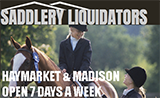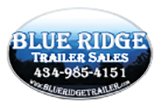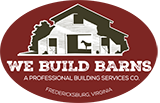 RECENT GREEN PAGES!