Equine Rescue League 29th Annual Fall Open House

Submitted by: Cheryl Rogers
Phone: 540-822-4577
Email Address: bubbasays2(at)aol.com
Date Added: 10/12/2019

Equine Rescue League's 29th Anniversary Fall Open House and Loudoun County Fall Farm Tour

October 19 – 20, 2019 10:00 AM – 4:00 PM

Promise Kept Farm, 12681 Taylorstown Road, Lovettsville, Virginia 20180

The Equine Rescue League marks a milestone this year – over 29 years of service to equines in need and the local community.

This year's Fall Open House will be a reflection of all the Equine Rescue League has accomplished as well as a celebration of the horses, ponies, donkeys and mules who have come through the farm shelter. Many magnificent creatures have passed through the League's facility. They have been physically and emotionally healed and have gone on to wonderful careers and loving homes.

The Open House provides an opportunity not only to learn about the League's rescue, rehabilitation and adoption programs, but to also meet a variety of breeds and horses of all ages that are available for adoption. Each has their own moving and inspiring story of triumph.

Anyone with an interest in horses is welcome to come to the Open House. Whether looking for a new equine addition to the family or not, all are invited to spend time with the horses, enjoy the beautiful Loudoun County countryside and participate in a weekend of fun and activities.

Activities for the 29th Anniversary Fall Open House include Live Music, Live Demonstrations including Julien Beaugnon, former Cavalia head trainer, doing presentations on Saturday, October 19th between 12-2pm, Used Tack sale, Bake Sale, Raffles and so much more. Funds raised are used to feed resident horses and provide each with necessary veterinary, farrier and dental care.

The Fall event will be held Saturday and Sunday, October 19 - 20, 2019 from 10:00 AM to 4:00 PM at Promise Kept Farm in Lovettsville, VA. Admission and parking are free. To ensure a safe and fun weekend for all, the League asks that visitors not bring their pets to the farm shelter.

For more information, please call 540-822-4577 or e-mail the League at bubbasays2@aol.com. The Equine Rescue League also maintains a website at www.equinerescueleague.org.

The Equine Rescue League is a non-profit organization that was established in 1990 to rescue and rehabilitate abused horses, ponies, donkeys and mules, provide educational services regarding equines to the local community and provide shelter, rehabilitation and adoption services for those animals in need.

Click Image to View Larger




THANK YOU TO OUR SPONSORS!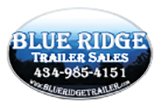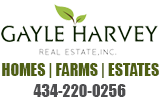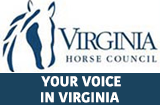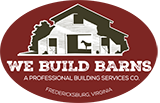 RECENT GREEN PAGES!