Magalen Ohrstrom Bryant (1928-2021)

Submitted by: Chuck Ebbets
Phone: 404-953-5743
Email Address: chuck(at)usequestrian.com
Date Added: 7/2/2021

From her family:
Magalen Ohrstrom Bryant (1928-2021)

Magalen "Maggie" Bryant passed away peacefully at her beloved home, Locust Hill Farm, in Middleburg, Virginia, on June 28th. Affectionately regarded worldwide as a "tour de force," Maggie was an entrepreneur, conservationist, philanthropist, passionate supporter of education, champion for African wildlife and an avid racehorse owner/breeder in the US and France.
Bryant had two dominant philosophies: "There's no such thing as boredom" and "Time is the enemy." Her curiosity and love of learning were insatiable, and she was fascinated by everything the world had to offer. A networker by instinct and nature, she spent her life connecting people with mutual interests from all over the world. Consistently, her "joie de vivre" had a profound impact on everyone around her. As one close friend said, "she burned the candle in 84 different ways, simultaneously." She rarely stopped moving for more than a few days and, during her travels to nearly a hundred countries, she wasted no time seeking the next adventure that was always right around the corner. A child at heart, even in her last years she could be found riding "It's a Small World" at Disney World, happily indulging her appreciation of and enthusiasm for diverse cultures and places.

While she certainly enjoyed having fun, she was a tireless, creative force with a great imagination for new ideas and concepts. Bryant's drive for results was evident daily when she quoted Wayne Gretzky, the star hockey player: "You miss 100 percent of the shots you don't take." An innovator at heart, she had a willingness to take outsized risks on the innumerable ideas that piqued her interest. Notably was financing and building the 14 mile Dulles Greenway between Leesburg, Virginia and Dulles Airport, the first private toll road in the US in over 100 years. She was one of the first women of her era to serve on the board of a Fortune 500 Company. Originally founded by her father, George L. Ohrstrom, she served on the board of both the Dover Corporation and Carlisle Companies Incorporated.

An ardent conservationist, Maggie was one of the first landowners to place many of her land holdings in conservation easements, thereby protecting the land in perpetuity from all forms of development while also educating her neighbors and other landholders to do the same. Bryant had a special place in her heart for the Mississippi Delta. One of her single largest contributions was the donation of over 12,000 acres of land in Mississippi to Tara Wildlife Foundation based in the Delta. She served on the board of the National Fish and Wildlife Foundation later becoming its Chair for nine years and on the board of National Wildlife Federation. Driven by her very early recognition that "water is our most important resource" she was a founding director of the Global Environment and Technology Foundation. In 2011, she received the Land Trust of Virginia's Conservationist of the Year Award. She was unfailingly generous and a quiet benefactor to many in her Virginia community and touched many lives.

Bryant first visited Africa in the early 60s and her passion for the continent never waned, propelling her to return almost annually over the last four decades. She always said that Africa felt like home. So enamored was she with the wild lands, wildlife and people of Africa, she insisted on also making these trips possible for her beloved family and friends. She befriended Ian Player, well-known South African conservationist who, with his brother and mentor, Zulu Elder Magqubu Ntombela, saved the white rhino from extinction and co-founded the WILD Foundation. She later became an active member of WILD's board of directors. Though the giraffe was her 'spirit animal,' elephants held a particularly special place in her heart. After being inspired by Randall Moore, an American living in Botswana who rescued and returned to Africa a group of circus elephants originally captured in the wild, she helped finance an elephant relocation project that successfully translocated surplus families of wild elephants from Botswana to Angola. She was chased by lions, rode African elephants and camped out in the Sahara desert with Tuareg nomads and dignitaries - a true testament to her adventurous spirit.

Maggie Bryant made education a pillar of her philanthropic ventures in the process changing the trajectory of the lives of many people and organizations across the globe. For example, in South Africa she strengthened Zulu culture in the very rural, underserved village of Isandlwana where, for many years, she supported deployment of the innovative program "EduPeg" that helped local teachers to much more effectively educate several thousand primary school students. In Costa Rica, she was a hands-on supporter of EARTH University, regularly visiting and engaging with students and encouraging them in their natural-resources-based entrepreneurship program. In the remote, landlocked country of Paraguay, two of her Montessori schools educated hundreds of children over the last twenty years. In Mississippi, her legacy includes many summer camps for underprivileged youth, in which they learn about environmental sustainability and practice outdoor skills. Closer to home, Bryant was an influential figure in the life of Shenandoah University in Winchester, Virginia. A generous supporter of its Global Citizenship Project, she helped those who had never travelled to gain a global perspective and have a first-hand international experience. Even closer to home, in Middleburg, she coupled her appreciation for music and education with her philanthropy when she became an early and longstanding benefactor of 'A Place to Be,' an outstanding music therapy program.

Bryant was a true American patriot. She cherished the Constitution and was intensely interested in the history of her country. She continuously promoted the importance of educating young people about democratic ideals and an understanding of the sacrifices made by our service men and women.

Bryant, a skilled horsewoman, derived huge fun and satisfaction from her love of horse racing in the US and France. Her greatest success was on the flat track in the US when her V.E. Day won the 2014 running of the Grade 1 Travers Stakes at Saratoga, New York. But Bryant was even more successful in steeplechasing circles. She was well known in Virginia as an avid, longtime, owner/breeder who won many of the historic trophies of the jumping circuit. She was inducted into the Virginia Steeplechase Association Hall of Fame in 2014. France, however, hosted her greatest achievements. Known in French steeplechasing as La Grande Dame au Chapeau Rouge (the Great Lady in the Red Hat), Bryant was a powerful presence when her horses were running. Because her jockey's cap was red, so too were her many hats and those of the people in her group, making them readily visible at the stables, in the stands, and in the Winner's Circle! Under the keen guidance of David Powell, her long-time racing manager, she realized immeasurable success. In 2003, she won the Cheval D'or (Golden Horse) presented each year to the owner winning the most purse money. She became the owner of multiple Group 1 winners and made history in 2015 as the first American and one of the few women to win the coveted Group 1 Grand Steeplechase de Paris, French steeplechasing's oldest and most prestigious race. Never resting on her laurels, Bryant went on to win the race the following two years-- just for good measure. She owned and bred extensively from numerous champion broodmares, and kept many offspring from the most successful families. She was a pragmatic and characteristically generous owner who believed in rewarding those who worked hard on her behalf, often sending her former jockeys their first horses when they turned to training. She understood the hardship and heartbreak of racing as well, taking bad news with a philosophical view and saying, "Kick on."

Maggie had a fabulous sense of humor. A very typical story - in bed one evening she pressed her panic button and much to her delight a compliment of attractive, young firemen and EMTs appeared in her bedroom! She often wondered aloud when she could push it again. This sense of humor was matched by her eternal optimism, reinforced each morning when she would say: "We have too much to do." Yet through it all she was the first to admit that her life was blessed and that everything happened by "Majik"!!

A celebration of life is being planned in the fall. In lieu of flowers or gifts, Maggie would certainly encourage you to give to the charity of your choice. She dearly loved her family and was always keenly interested in the activities of each one of her five children: Magalen C. Webert, W. Carey Crane III, Michael R. Crane, Kristiane C. Graham and John C.O. Bryant, ten grandchildren and four great grandchildren.

Maggie Bryant was 92 years young.

Click Image to View Larger






THANK YOU TO OUR SPONSORS!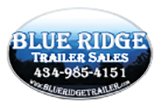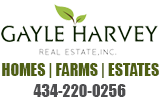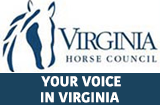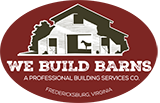 RECENT GREEN PAGES!
Whistfulpony Dressage
Leesburg: Horse boarding with personalized care, limited number of boarders to ensure ... Read More
Gossard's Custom Fence
Sharpsburg ,MD: https://m.facebook.com/Gossards-Custom-Fence-159449420744514/



4 ... Read More
Hidden Creek Stables
Copper Hill ,VA: Located 15 minutes from Cave Spring and 30 minutes from Christiansburg, ... Read More
Shane's H/V
Harrisonburg: Shane's H / V is a family owned western wear and tack store located inside ... Read More
Dakota's Tack and Saddles
GROTTOES: Dakota's Tack and Saddles is a mobile tack trailer.
Primarily set ... Read More
Kim Yotko-Realtor
Lake Frederick,VA: Specializing in Equestrian properties.

https://www.facebook.com/Kim-Yotko-Realtor-108865024900103... Read More
Living Traditional Arts
Barboursville,VA: Your horse's portrait in oil, or chalk, for that matter, or pencil, pen ... Read More
The Roaming Equestrian
Alderson: Leave your home, farm, and/or pets with a trusted caretaker! With over ... Read More