Obituary of Edward "Skeeter" Hembry

Submitted by: Liz Johnson, Mountain View Marketing
Phone: 540.675.1201
Email Address: liz(at)mountainviewmarketingllc.com
Date Added: 11/6/2021

Edward "Skeeter" Hembry, 82, passed away peacefully with close friends by his side on November 4th at Fauquier Hospital after a courageous battle with blood cancer. Born and raised in Herndon, Virginia, Skeeter has been a well-known member of the Warrenton community since 1978. He touched the lives of many throughout the horse community and beyond and will be fondly remembered for his warm, welcoming smile and friendly demeanor. Skeeter owned and operated Skeeter's Custom Leather & Tack Shop, first in Fairfax and then in New Baltimore, for more than 50 years where he custom made Western saddles, repaired tack and horse blankets, and much more. He started training horses at age 15. A lifelong horseman and member of the American Quarter Horse Association (AQHA), Skeeter judged AQHA horse shows throughout the United States and Canada for more than 25 years. His stallions sired AQHA champions for decades. Skeeter was preceded in death by his parents Edward and Frankie Marie Hembry, brother Eugene Hembry, and sister Margaret Hembry. He is survived by his sisters Linda Mae Hembry and Judy A. Robinson, his brother James F. Hembry, numerous nieces and nephews, and many dear friends. Visitation will be Wednesday, November 10th from 4pm to 8pm and on Thursday, November 11th from 2pm to 4pm and 6pm to 8pm at Moser Funeral Home in Warrenton, Virginia. A Celebration of Life will be held on Friday, November 12th from 2:30pm to 6:30pm at the American Legion Hall in Warrenton. In lieu of flowers, please make a donation in Skeeter's memory to the Equine Rescue League, equinerescueleague.org/donate or call 540.822.4577.

Click Image to View Larger




THANK YOU TO OUR SPONSORS!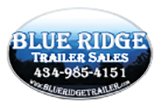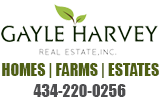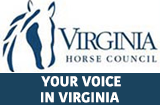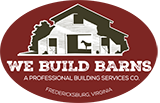 RECENT GREEN PAGES!
Whistfulpony Dressage
Leesburg: Horse boarding with personalized care, limited number of boarders to ensure ... Read More
Gossard's Custom Fence
Sharpsburg ,MD: https://m.facebook.com/Gossards-Custom-Fence-159449420744514/



4 ... Read More
Hidden Creek Stables
Copper Hill ,VA: Located 15 minutes from Cave Spring and 30 minutes from Christiansburg, ... Read More
Shane's H/V
Harrisonburg: Shane's H / V is a family owned western wear and tack store located inside ... Read More
Dakota's Tack and Saddles
GROTTOES: Dakota's Tack and Saddles is a mobile tack trailer.
Primarily set ... Read More
Kim Yotko-Realtor
Lake Frederick,VA: Specializing in Equestrian properties.

https://www.facebook.com/Kim-Yotko-Realtor-108865024900103... Read More
Living Traditional Arts
Barboursville,VA: Your horse's portrait in oil, or chalk, for that matter, or pencil, pen ... Read More
The Roaming Equestrian
Alderson: Leave your home, farm, and/or pets with a trusted caretaker! With over ... Read More