October's Virginia Equine Extravaganza Attracts Top Horse Trainers, Clinicians, Exhibitors
Submitted by: Vicki O'Hara
Phone: 410-647-3800
Email Address: info(at)equineextravaganza.com
Date Added: 9/1/2006
The Virginia Equine Extravaganza returns to Richmond's Raceway Complex for the third annual equine symposium October 27-29, 2006. The 2006 expo features more than 200 trade show exhibitors, more than 55 visiting world-class clinicians and presenters, a newly added youth pavilion, and the first Virginia-based colt-starting competition emceed by horse-behavior expert and trainer Julie Goodnight. With newly added equine entertainment and competitions, the expo provides a forum to further educate horse owners about equine care and training while also providing fun opportunities for families looking for an exciting outing.
This fall's clinician and presenters' line up will include horse-industry icons John Lyons, Lynn Palm, Kenny Harlow, and Goodnight. Add to the list Olympians Jane Savoie (dressage) and Stephen Bradley (eventing), gaited horse authority Brenda Imus, and former British National Combined Driving Champion Paul Maye. Australian equestrian and vaulting coach Colleen Kelly also makes a North American appearance. Visit http://www.equineextravaganza.com/clinicians.htm for a complete list of clinicians and presenters.
"We're thrilled to have so many world-class presenters excited to participate in this year's Extravaganza," says show producer and president Vicki O'Hara. "Our goals have always been to promote the horse industry, provide educational opportunities, increase breed awareness, promote a variety of disciplines, and promote youth involvement with horses. With these strong equine leaders presenting their favorite topics and their vast skills, we're well on our way to another successful event."
In addition to clinician presentations, this year's Extravaganza will include a colt-starting challenge dubbed the "East Coast Trainer Challenge." Three Virginia-based trainers (Randy Abernathy, Tommy Garland, and Charles Pellham) will demonstrate their natural horsemanship skills as they work with young horses to get them ready to accept a saddle and rider. Emceed by Goodnight, the training sessions will be informative and interactive. Goodnight will explain each horse's progress and discuss horses' body language—teaching you to read a horse as you judge the colt-starting process.
Also new for 2006 is the Virginia Equine Extravaganza Youth Pavilion—full of activities and equine celebrities. Meet Blanco, the horse made famous in Lord of the Rings as Shadowfax. Youth also have the opportunity to check out their vaulting skills with Colleen Kelly, president of the Victoria, Australia Vaulting Association. For hands on activities, check out finger painting or sign up for a roping contest. Youth may also learn to draw a horse or how to tie a rope halter.
In the evening, stay tuned for Equus Extraordinaire, the evening show featuring music and equine choreography. Blanco, also known as Gandalf's white horse, Shadowfax, from Lord of the Rings will star in the evening's entertainment. With your additional ticket, you'll also see Lynn Palm ride bridle-less, a troupe of stunt riders speed around the arena, carriage racing, fast-paced drill team action, and the popular lighted Friesians. Tickets for the limited-seating event are on sale now for $10 each.
And don't miss the chance for a little Christmas shopping. Hundreds of horse-industry vendors represent virtually every horse product available. Shop for everything from custom chaps to farm basics. You'll find barn builders, stall manufacturers, watering systems, fencing, arenas and farm equipment, tack, apparel, grooming supplies, feed, supplements, and show accessories. Virginia and Mid-Atlantic trailer dealers will also be on hand with top new trailers.
For a $14 general admission fee (adult), or just $8 for children 6-11, visitors have access to all the activities, clinics and shopping during the show days. Discount three-day passes are available online: $32 for a three-day adult pass; $16 for a three-day youth pass. Three-day passes will not be available at the event. Children under 5 admitted free. Get your tickets today at http://www.equineextravaganza.com or directly through http://www.ticketweb.com/user/?region=va&query=schedule&venue=richracewaycomp1
Virginia Equine Extravaganza attendance rose 42 percent between 2004 and 2005—showing the locals passion for horses and commitment to learning. The Virginia equestrian community is rated fifth largest in the United States.
For more information log on to http://www.equineextravaganza.com or call (410) 647-3800. Limited vendor space still available.

THANK YOU TO OUR SPONSORS!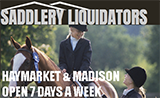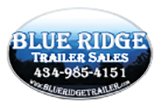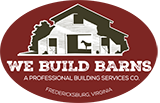 RECENT GREEN PAGES!