McCann draws on luck of the Irish at Old Dominion

Submitted by: Betsy Burke Parker
Phone: 540-364-2929
Email Address: betsyp(at)crosslink.net
Date Added: 4/10/2009

By Betsy Burke Parker
The Hoof Beat

BEN VENUE, VIRGINIA. April 6, 2009 – Irish eyes were smiling after Saturday's Old Dominion Hounds Point-to-Point, with trainer Charlie McCann and jockey Jeff Murphy – both natives of Ireland – each scoring two victories "for the home team."
In the day's featured open hurdle, McCann's own Otappaz controlled the pace flag to finish, winning the headliner by an extending 12 lengths and marking himself as one of the division's rising stars. Murphy handled the winner.
"He jumps so well, and has a bit of 'stay," McCann said of the dark bay. "I know it's early, but I've been thinking timber from the start." McCann explained that though Otappaz was currently effective over the soft, forgiving brush hurdles, his athleticism and jumping prowess bespeak a future over the solid, testing fences of the timber division. "From the first time I schooled him, I've been thinking timber.:
Otappaz raced a few times on the dirt with little success, at the nearby Charles Town races in West Virginia, "too big," McCann said, to race effectively at the tight six-furlong oval.
Forgive the trainer for thinking big. History certainly gives McCann a reason to have stars in his eyes – the most famous Charles Town reject-turned-timber star was Jay Trump, who turned a championship career over timber in the U.S. into a 1965 victory in the English Grand National, an all-American first in the world's premier steeplechase.
McCann has always been one to take things slowly with a promising young horse, though, and he has been patient with the raw-boned Pennsylvania-bred. By Buckland Farm handicap star Pleasant Tap – himself a son of of another Virginia-bred standout champion Pleasant Colony – Otappaz is out of the Allen's Prospect mare Suez Flight. The 6-year-old broke his maiden over hurdles last fall at the Oak Ridge races.
"I think this is a Gold Cup horse," McCann said with conviction that's hard to deny. The Gold Cup is Virginia's top timber stakes, and therefore an elite goal for any horse, much less a current hurdler who has yet to turn to timber. Still, McCann is convinced. "I think he's got what it takes," he added, citing stamina, speed and jumping ability, as well as that difficult-to-describe star quality seen only in the very best horses – "the look of eagles."
McCann trains from Harkaway Farm north of Warrenton. Harkaway was the home farm of the late Chuck Church, long an instrumental in the Virginia Thoroughbred industry.
Zulla Road completed McCann's daily double winning the maiden hurdle: red-hot rider Diana Gillam steered the winner for the Celtic Venture partnership. The Pennsylvania-bred 5-year-old opened up a wide gap early, holding on for the nearly three-length score in his first out over fences. Gillam also won the ladies' timber with circuit star Antonio Star.
Zulla Road opened the season with a win on the turf at the February opener at Casanova. A dull follow-up at Piedmont caused McCann brief concern, but the trainer discovered the horse was likely suffering from a mild virus. Saturday's romps proved to McCann – and fans – that his small string is on the mend.
In the day's other racing:
* Open timber: Former Old Dominion master David Semmes won the timber feature with his Endless Mountain. Jeff Murphy partnered the winner for Middleburg-based trainer Dot Smithwick.
Semmes, whose Indian Run Farm is just around the corner from Ben Venue in Huntly, said it is especially rewarding to win at his "home" meet. Endless Mountain had won on the turf here in '07, then won his timber debut in a soft spot at Bull Run last May. The horse was a winner over hurdles before that, but Semmes admits a soft spot for timber racing.
One of the top owner-rider division competitors in his day – 1966-1987 – Semmes said he was not as much known for his number of lifetimes victories but, rather, his record of second places. "I had the privilege of racing against (all-time series champion and Virginia 'chasing Hall of Famer) Randy Rouse," he said with a chuckle. "I used to tell people I knew Randy from the, um, backside, better than I knew his face." Semmes said that he chased Rouse's champion Cinzano home "more times than I can count." Still sticking with the sport some 20 years after hanging up his tack, Semmes explained that "you don't quit just because you lose." A lifelong steeplechase volunteer and organizer, Semmes was recognized with the Francis Thornton Green award last month for service to the sport.
Current ODH joint-master Gus Forbush said that the Old Dominion races were the club's most successful ever – gorgeous spring weather and a competitive race card conspired to bring out thousands of racegoers and tremendous entries.
Virginia-bred Roseville Run (Ben Garner up) won on the turf.
Maryland-based farrier Ben Swope steered his own Baron Von Ruckus to victory in the amateur hurdle, his second win this year. The pair now lead the series.
Loudoun Hunt rep Ken Shreve cured a case of second-itis with victory in the owner-rider timber. Cool Fellow had been second three times in four starts before his easy score Saturday.

Results
Junior field masters chase. Ponies. 1. Circe, o/Frank McClendon, r/Teresa Croce; 2. Ridgetop Moya, o/r Isabella Eyles.
Horses. 1. Orpington, o/r Mary Motion; 2. Izzy's Clus Kid, o/r Scarlett Lovett; 3. Appalachian, o/Linden Ryan, r/Alex Bazdar.
Novice rider turf, first division. 1 ½ miles. Time: 2:46 1/5. 1. Dark Equation, o/Peggy Steinman, r/Victoria Lawrence; 2. Gliding, o/Irv Naylor, r/Ben Garner; 3. Command, o/Bruce Smart, r/Muirish Hinchion.
Second division. Time: 2:48 1/5. 1. Strategic Vision, o/Clorevia Farm, r/Brittany Trimble; 2. He's Got The Fever, o/Natasha Aylor, r/Bruce Daley; 3. Sir Elton, o/Cary Jackson, r/Ben Garner.
Virginia turf. Purse: $2,000. 1 ¼ miles. Time: 2:18. 1. Roseville Run, o/Eric Myer, r/Ben Garner; 2. Expel, o/Northfield Farm, r/Jeff Murphy; 3. Dr. Nitro, o/Warren Owens, r/Bruce Daley.
Amateur hurdle. 2 miles. Time: 4:02 1/5. 1. Baron Von Ruckus, o/r Ben Swope; 2. Marino Feliz, o/Gary Baker, r/Diana Gillam; 3. Saitensohn, o/Mrs. John O'Keeffe, r/Patrick Smithwick.
Ladies timber. 3 miles. Time: 7:39 1/5. 1. Antonio Star, o/John Pettibone Diana Gillam; 2. Fergie Storm, o/Doris Stimpson, r/Catherine Stimpson.
Maiden hurdle. 2 miles. Time: 4:13 1/5. 1. Zulla Road, o/Celtic Venture, r/Diana Gillam; 2. Star For Tina, o/Clorevia Farm, r/Nick Carter; 3. E Racer, o/Kinross Farm, r/Jacob Roberts.
Owner-rider timber. 3 miles. Time: 7:11 3/5. 1. Cool Fellow, o/r Ken Shreve; 2. Riderwood, o/r Patrick Smithwick.
Foxhunters' timber. 3 miles. 1. Rude Ransom, o/Michael Harris, r/Bryan McDonald.
Open hurdle. 2 miles. Time: 3:57. 1. Otappaz, o/Charlie McCann, r/Jeff Murphy; 2. Whycocomagh, o/Kinross Farm, r/Chris Read; 3. Profowens, o/Emma Wettern, r/Nick Carter.
Open timber. 3 miles. Time: 7:12 1/5. 1. Endless Mountain, o/Indian Run Farm, r/Jeff Murphy; 2. Crypto Cousin, o/Prospect Partners, r/Pat Cooney.

Click Image to View Larger




THANK YOU TO OUR SPONSORS!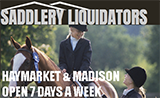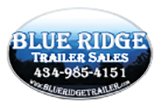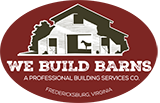 RECENT GREEN PAGES!