Virginia Foxhound Club's 62nd annual show at Morven Park

Submitted by: Betsy Burke Parker
Phone:
Email Address: betsy(at)virginiaequestrian.com
Date Added: 5/28/2009

At the Virginia Foxhound Club's 62nd annual show at Morven Park in Leesburg, there was all-day action in four rings.
In top photo, Howard County-Iron Bridge Hunt member Katie McCoy accepts the winning prize from Casanova Hunt master Joyce Fendley, left, and judges Wendi and Epp Wilson. Epp Wilson is huntsman and master of the Belle Meade Hunt in Midland, Georgia. The Casanova Hunt is kenneled near Warrenton.
Next, a hound from the famed "red ring-necked" pack of the Orange County Hunt in The Plains pounces on a treat as he shows his paces to judges in the American ring.
Former Orange County Hunt huntsman Melvin Poe, center of next photo, regales Jessica Swan of Warrenton, left, and Alex and Jacquie Langer of Reston with tales from his nearly nine decades in the hunt field. Poe, who lives in Hume, currently handles the horn for the private Bath County Hunt in central Virginia.
Current OCH huntsman Reg Spreadborough accepts the winning trophy from Middleburg Hunt master Penny Denegre.
In next photo, Clydetta Talbot, left, and cousin Chrissy Gray wait with two Warrenton Hunt hounds ringside.

Photos by Betsy Burke Parker

Fairfax kennels caption: The Fairfax Hunt hounds enjoy their new kennels at Red Hill Farm near Gilbert's Corner. Volunteers and hunt members worked feverishly to rebuild the kennels and hunt stables after the original building was destroyed by fire in the spring. Four hunt horses and nine hounds were killed in the deadly blaze.



Click Image to View Larger
















THANK YOU TO OUR SPONSORS!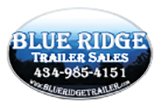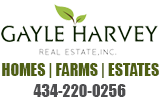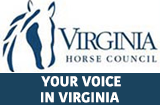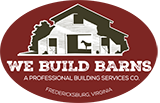 RECENT GREEN PAGES!
Whistfulpony Dressage
Leesburg: Horse boarding with personalized care, limited number of boarders to ensure ... Read More
Gossard's Custom Fence
Sharpsburg ,MD: https://m.facebook.com/Gossards-Custom-Fence-159449420744514/



4 ... Read More
Hidden Creek Stables
Copper Hill ,VA: Located 15 minutes from Cave Spring and 30 minutes from Christiansburg, ... Read More
Shane's H/V
Harrisonburg: Shane's H / V is a family owned western wear and tack store located inside ... Read More
Dakota's Tack and Saddles
GROTTOES: Dakota's Tack and Saddles is a mobile tack trailer.
Primarily set ... Read More
Kim Yotko-Realtor
Lake Frederick,VA: Specializing in Equestrian properties.

https://www.facebook.com/Kim-Yotko-Realtor-108865024900103... Read More
Living Traditional Arts
Barboursville,VA: Your horse's portrait in oil, or chalk, for that matter, or pencil, pen ... Read More
The Roaming Equestrian
Alderson: Leave your home, farm, and/or pets with a trusted caretaker! With over ... Read More