Reschooling the Thoroughbred
Submitted by: Jan Snodgrass
Phone: 540/364-7673
Email Address: Goodpony(at)aol.com
Date Added: 6/20/2009
Read "Reschooling The Thoroughbred" at www.theexcellenthorse.com the fascinating story of an extra, extra not-very-ordinary horse and his trials, training and tribulations.


The Adventure Begins

I had absolutely no intention of buying another horse. I already had four horses and two little mules, but on the second Saturday in May, 2002 after attending a seminar on feeding and caring for older horses at the Middleburg Agricultural Research (MARE) Center, I found myself at the Fauquier Livestock Exchange monthly horse auction near my home in Marshall, Virginia. I often make it a point to go. As a volunteer for the Middleburg Humane Foundation, I often help scout for any animals in desperate shape that the MHF would be interested in saving from the "kill" buyers. At this sale there were no animals in such shape, just a few who were thin. Intending to have a quick look, then go home and ride a couple of my horses, I zipped around the labyrinth of holding pens and was a bit surprised to see a good looking, but quite thin, Thoroughbred gelding.
It was a little hard to get a good look at him because he was in the back of a pen with two other horses. I managed to make my way around the back via another pen. He was a smallish dark bay. He had three white socks and a small head with a narrow white stripe. His coat was shiny, his eye was bright and he stood very squarely, but his ribs showed clearly. It was obvious to me that he was a racehorse and was probably in training. He had the tucked up "greyhound" appearance of a very fit horse, but I thought it odd that he lacked the muscling I had seen in most racehorses. I needed another horse like a hole in my head, but I just had a feeling about this horse that I could not shake. Maybe he would make a nice event horse, though I already had a young horse coming along. Maybe I could just get him going nicely and sell him, though I have never been in the habit of buying horses to resell. After a while, the horse's trainer appeared. I asked him when the horse had last raced.
"Thursday night, at Charlestown," he said.
That was just two days before the sale.
"He ran like a dog, finished last."
That I could believe. I didn't see how a horse with so little muscling could run very fast. He handed me the horse's Jockey Club registration papers. The gelding was five years old. His name was "Staked Claim" by Miner's Mark out of Sovereign Dancer. I don't know very much about Thoroughbred bloodlines, but I recognized his dam to be probably from the Northern Dancer line. It was close to being time for "Staked Claim" to go to the sale ring. The man asked me if I wanted to see him go. I said I did and watched with some amusement as he tacked up the dark bay, climbed up the side of the pen to mount him, then casually rode him through the maze of pens, out to the parking lot filled with trailers, people and horses to a grassy area. He then walked, trotted and cantered the bay, then trotted him over a small jump a couple of times. The horse did all the right things and was very sane about being in such a busy, frantic area. I just hoped he was not drugged. Luckily, I ran into someone I knew who said the trainer could be trusted and if he said the horse was sound, he was sound and if he said he was not drugged, he was not drugged. The man said he was sound and had not been drugged. I crossed my fingers anyway.
I would never recommend someone buy a horse at this type of auction unless they had some disposable income, a lot of experience with horses and a sense of adventure. Buying anything at this type of auction is a big gamble! There are no rules and no guarantees. . . .


Read the rest at: www.theexcellenthorse.com "Horse Training for the 21st Century!"

THANK YOU TO OUR SPONSORS!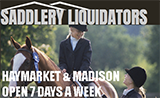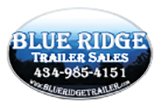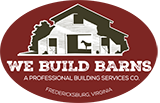 RECENT GREEN PAGES!
Sarah Steed, L. Ac.
Warrenton: Acupuncture & Traditional Chinese Medicine for Human patients and all ... Read More
DBT Farrier Service
Vinton: I offer trims and cold shoeing at this time. I am located in Roanoke Va ... Read More
KMB EQUESTRIAN
Delaplane : LESSONS AVAILABLE

KMB EQUESTRIAN has more lesson spots available ... Read More
was Topline Dressage
Powhatan: Horse facilities for boarding, training, lessons available October 1. ... Read More
Simmons Sport Horses, LLC
Mt. Solon: Simmons Sport Horses, established in 2013, provides equine boarding, lessons, ... Read More
B. A. Horseshoeing
Front Royal: Professional Farrier Services - Front Royal area Graduate of Casey ... Read More
Golden Landworks
Fairfax Station: GOLDEN LANDWORKS provides premier forestry mulching, land clearing, property ... Read More
StormyDay Farm Hunter/Jumper riding lessons
Waterford: I specialize in hunter/jumper riding lessons for beginners through 2'9.

I ... Read More