Lauren Sprieser wins at National Dressage Championships

Submitted by: Lauren Sprieser
Phone: 540.364.6179
Email Address: lauren(at)spriesersporthorse.com
Date Added: 6/23/2009

Marshall, Virginia dressage trainer Lauren Sprieser and her Hanoverian mare Clairvoya won the FEI Young Rider Grand Prix test at the USEF National Championships, June 18-21.

"I'm so fortunate to have such a stellar horse," Sprieser said of her 11-year-old gray, by Certus. "She tried her heart out for me. I'm just thrilled."

The pair was fortunate indeed. After the first day of competition - the Brentina Cup test, where the pair placed sixth - night stable watch thought "Cleo" looked a little unwell. They called Sprieser, who arrived 25 minutes later to find her horse having a major colic episode.

"It was terrifying, how fast it moved," Sprieser said. "I am so cautious about preventative health. This is a horse who gets top quality hay and grain, preventative supplements for digestion, and preemptive ulcer treatments. She's never colicked before, ever."

Fortunately, Cleo responded quickly to minor veterinary care, and was game for competition in time for round two of the Brentina Cup championship, for riders 20-28 at the Grand Prix level. Sprieser noted the one-tempi changes and lateral work were a highlight for her mare.

"Our first test was so odd, because she made mistakes in the canter work. She's never made a mistake in her canter work. I'm relieved to know that there wasn't a training issue - it was a brewing health problem," Sprieser said.

Cleo is a hard worker, says Sprieser. Not colic nor bad weather could keep her down - it rained steadily for the entire competition, and conditions were so poor that some classes were cancelled.

So what's next for this work horse on the rise?

"We have been invited to perform at the Dancing Horse Challenge at the PVDA Ride For Life, a breast cancer benefit near Baltimore," said Sprieser. "Then, she'll have a nice break while we try and breed her for embryo transfer. For next year, I'd like to qualify for the Brentina Cup again, and maybe take a run at the World Equestrian Games selection trials. If she can perform as well as she did under those conditions, think about how well we could do when the sun is shining!"

Click Image to View Larger






THANK YOU TO OUR SPONSORS!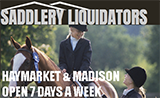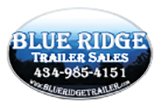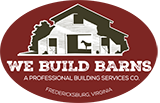 RECENT GREEN PAGES!