Planning to hit the road? Check out our Checklist before traveling with horses
Submitted by: Betsy Burke Parker
Phone: 540-364-2929
Email Address: betsyp(at)crosslink.net
Date Added: 10/27/2009
By Betsy Burke Parker
"The Hoofbeat"
The AAA of equestrians nationwide, U.S. Rider membership is becoming a must-have for the traveling horseman. Styled like an automobile club, U.S. Rider offers roadside service for trucks and trailers of all sizes, including horse vans, and will help stranded motorists move disabled vehicles – including loaded horse trailers – when required.
AAA will only move a tow vehicle, not a trailer.
U.S. Rider has a long list of stables around the country in their network that can offer temporary emergency accommodations for horses and, if needed, riders, while vehicle repairs are made.
In addition, U.S. Rider recently released a checklist of tips for traveling horsemen, reminders on tow vehicle maintenance and trailer repairs that should be checked when hitting the road with horses.
Check wheel bearings every year, or every 12,000 miles to prevent moisture buildup. Travelers should also load a spare wheel bearing set.
Check truck and trailer tires for signs of dry rot or uneven wear, especially if the trailer has been parked for an extended period, such as over the winter. Tires should be replaced on both every four or five years, regardless of mileage.
Check tire pressure on all tires, including spares for truck and trailer. Make sure to get at the inside tire of a dual-wheel pickup, if used.
Check that the correct size ball is being used if using a bumper-pull trailer. A trailer might not "jump off" a hitch when driving short distances, but it certainly can and will so make sure it's the right size. Also double-check your hitch locking mechanism when hooking up.
Make sure safety chains or cables are correctly connected – usually, crossed from left to right, right to left and hooked with the open end "up" to prevent it slipping off on a bumpy road.
Ensure the electrical connections are secure – have a friend confirm taillights, running lights, blinkers and brake lights on both truck and trailer. If you don't have someone to help, check the lights yourself after dark, using the glow to confirm. While you're at it, check your trailer brakes by shifting the truck into neutral and letting your foot off the brake. Try to stop by pressing on the trailer brake mechanism (usually a small box located under the steering column.) The trailer brakes should be strong enough to stop a slow roll by themselves.
Check that the break-away emergency brake (usually a small cable from the trailer hitch around the ball) is connected correctly.
Before loading the horses, check the inside of the trailer, and tack compartment, for hornet's nests or other hazards that might have gotten in since you last used the trailer.
When loaded, double-check the latches. Place a snap or caribeener to prevent accidental opening.
Lights on for safety is always a good rule, especially for a loaded horse trailer.
Make sure to allow greater braking distance when in a loaded trailer.

More details on the U.S. Rider program are available at www.USRider.com.
THANK YOU TO OUR SPONSORS!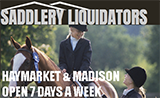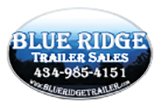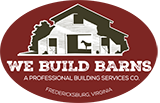 RECENT GREEN PAGES!