See Jan Snodgrass at the Horse World Expo!
Submitted by: Jan Snodgrass
Phone: 540/364-7673
Email Address: Goodpony(at)aol.com
Date Added: 1/14/2010
Jan Snodgrass a Marshall based trainer and TTEAM/TTouch Practitioner 2 will present demonstrations and a lecture at the Horse World Expo in Timonium, MD January 21-24. The demonstrations include: "Softening your Horse's Resistance", "Overcoming Your Horse's Fear" and lecture, "Ten Steps to a Calmer Horse." For more information on Jan, go to her web site: www.theexcellenthorse.com. For more information on the expo go to: www.horseworldexpo.com.

Jan Snodgrass has a 35-year background riding, training and competing horses. She has competed through advanced level 3-day eventing and third level dressage. For the past 20 years Jan has used the training methods developed by world renowned instructor and behaviorist, Linda Tellington-Jones to train, retrain, rehabilitate and restore horse's bodies and minds. Jan is a self described, "Horse Listener," always seeking to understand and enhance the unique connection that can exist between humans and our wonderful equine friends.

Just as her mentor, Linda Tellington-Jones, Jan recognizes horses as intelligent beings and as individuals with an inherent willingness to please people but for the obstacles placed in their way. Jan strives to teach people how to eliminate these common obstacles and how to develop a strong bond with their horses with a deeper level of awareness. Though she works with all types of horses, Jan has focused on reschooling off-the-track Thoroughbreds for the past several years. In fact her first horse that she received at age 14 was a 17 hand four-year old off the track. Jan has a series on her web site called, "Reschooling the Thoroughbred" which stars "Xcellent Adventure" an ex-race horse she purchased at a VA slaughter sale.

Jan is best known in Expo circles for her musical bridleless jumping exhibitions with her former event horse, Harry Who? Harry is now semi-retired at age 25. Jan is working to develop a liberty act with Xcellent Adventure.
When not busy with her own horses or those she trains, Jan volunteers her time working with horses rescued by a local VA organization, the Middleburg Humane Foundation.

Though she will always see the horses as her most important instructors, Jan credits her human teachers as well. In addition to Linda Tellington-Jones, Jan cites Gabor Foltenyi, Jimmy Wofford, Karen O'Connor, Denny Emerson, Peggy Cummings, Wendy Murdoch, and Katy Browne Masek, as the most influential. A perpetual student, Jan not only continues taking riding lessons but is on a constant quest to learn more about her equine friends. Her recent studies into liberty training with California based trainer, Carolyn Resnick, has given Jan valuable new training tools.

Whether it is Jan's quiet, intuitive method of influencing a horse's mind and body, or her lighthearted common-sense instruction, audiences always find her fun, exciting, and thought provoking.
THANK YOU TO OUR SPONSORS!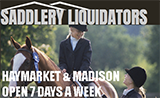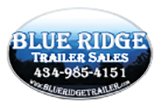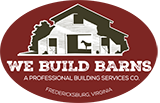 RECENT GREEN PAGES!
Sarah Steed, L. Ac.
Warrenton: Acupuncture & Traditional Chinese Medicine for Human patients and all ... Read More
DBT Farrier Service
Vinton: I offer trims and cold shoeing at this time. I am located in Roanoke Va ... Read More
KMB EQUESTRIAN
Delaplane : LESSONS AVAILABLE

KMB EQUESTRIAN has more lesson spots available ... Read More
was Topline Dressage
Powhatan: Horse facilities for boarding, training, lessons available October 1. ... Read More
Simmons Sport Horses, LLC
Mt. Solon: Simmons Sport Horses, established in 2013, provides equine boarding, lessons, ... Read More
B. A. Horseshoeing
Front Royal: Professional Farrier Services - Front Royal area Graduate of Casey ... Read More
Golden Landworks
Fairfax Station: GOLDEN LANDWORKS provides premier forestry mulching, land clearing, property ... Read More
StormyDay Farm Hunter/Jumper riding lessons
Waterford: I specialize in hunter/jumper riding lessons for beginners through 2'9.

I ... Read More