Polo Gets Underway in Virginia

Submitted by: Betsy Burke Parker
Phone: 540-364-2929
Email Address: betsyp(at)crosslink.net
Date Added: 5/23/2010

Saturday night date-night never saw so much action in northern Virginia. No longer do fans in Fauquier County have to wonder what's up on summer Saturdays: with the return of the Twilight Polo season this week, sports and entertainment connect in The Plains.
Great Meadow's popular series opens this week with an official "Food and Fashion" night at the season opener. The opening match begins at 6:30 p.m., followed by a fashion show, with the feature game starting at 8 p.m.
Twilight Polo runs through Sept. 18. In addition to two full arena polo matches each week, there will be special half-time entertainment, tailgate competitions, special theme nights and dancing after the games in the Meadow Pavilion.
New this year are expanded railside box seats, a bonfire pit, the Boxwood boxes (with wine by the local Boxwood Winery), and an entertainment deck.
Grass and arena league play takes place all week at Great Meadow, with 0-goal through 8-goal games all summer, both at Great Meadow and nearby at Morningside.
Polo specials include a Memorial Day grass tournament, the Capital Hospice Cup on the grass June 19, the Delegate's Cup, Chairman's Cup, a Labor Day tournament and the $10,000 U.S. Polo Association Arena Championship to close out the season in late September.
Other special polo events in the area this summer include a Sept. 19 National Sporting Library benefit at the Virginia International Polo Club at Llangollen in Upperville. A June 27 charity match in Upperville benefits the Piedmont Child Care Center. A July 2 20-goal match will be held at historic Phipps field near Upperville.
There will be a special pre-polo kickoff party at the new Morningside polo berm overlooking the full-sized Bermuda grass field near The Plains. Great Meadow Polo president John Gobin will offer a full slate of polo training and lessons at Willow Run next door to Morningside.
Details on any Great Meadow event are online at www.GreatMeadow.org or call (540) 253-5001. The direct polo Web site is www.GreatMeadowPoloClub.com. Llangollen information is at www.VIPoloClub.com. Details on the Polo For Piedmont benefit are at (540) 592-3908.
Other polo play and lessons can be found locally at Chetwood Park in The Plains (www.MiddleburgPoloAcademy.org), Banbury Cross in Middleburg (home to the Destination Polo school – www.DestinationPolo.com), and the Blue Rock Inn near Sperryville (www.TheBlueRockInn.com.)
Great Meadow's Polo Hotline number is (540) 253-9845 for weather cancellations. There is also a link through the polo Web site to set up for automatic text messages in case of match changes.

*****************************************
POLO PRIMER

Playing the (polo) ponies ...

Planning to attend the Sept. 12-13 Commonwealth Polo and Wine event at Great Meadow? Learn to speak equestrian and enjoy the weekend that much more.

Polo facts:

U.S. Polo Association: More than 225 clubs with more than 3,000 players are registered with the sport's governing body.
Polo is one of the oldest organized team sports in the world. Both Persia and India lay claim to the game's origins, but experts agree it emerged about 2,000 years ago somewhere in Asia. British cavalry officers adopted the game when colonizing India, and drew up the earliest rules in the 1850s.
A match lasts about 1 ½ hours and is divided into six seven-minute periods or chukkers.
In field polo, game officials include one umpire on the sidelines plus two mounted referees.
Each squad has four members.
Players swap horses every chukker, sometimes mid-chukker in an especially heated game.
The line of the ball is created once the ball is hit and does not change until it is struck again. The line of the ball acts as protection against dangerous fouls. Players are penalized when they cross it.
Off side – the horse's right side. The left side is called the near side. Not surprisingly, the off side foreshot is the easiest of all.
Divots are replaced by spectators during halftime. Fans spread out across the 10-acre grass playing field, pressing tufts of grass back into place where the horses kicked them loose when galloping. This makes a smooth playing surface both for horse and rider safety plus a true roll when the ball travels across the field.
Polo ponies are not actually ponies but small horses, ranging in size from 15 to 16 hands (a hand being four inches.) Players prefer to play mares (they are more competitive, experts say) and they prefer a pony with some or all Thoroughbred bloodlines for speed and stamina.

– By Betsy Burke Parker

Click Image to View Larger




THANK YOU TO OUR SPONSORS!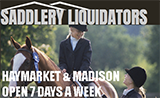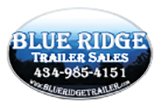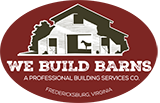 RECENT GREEN PAGES!