How FREE horses end up on dinner tables!
Submitted by: Jan Snodgrass
Phone: 540/364-7673
Email Address: excellenthorse(at)earthlink.net
Date Added: 1/28/2011
Please do not give your horse away to just anyone. Horses that are given away often end up going to slaughter in Canada and Mexico where their meat is sold to Japan or Europe for human consumption. This practice continues despite new European Union regulations regarding horse meat. The following article is from my web site: www.theexcellenthorse.com

"The Perils of Free Horse Ads

In the spring of 2009, one of my horses sustained a laceration requiring a few stitches. My regular vet was out of town so another local vet came out to stitch up my mare. In the course of her work, she told me she had recently been involved in a situation involving a kill buyer and some injured horses. I found out more about the situation from the Middleburg Humane Foundation.

A kill buyer and his associate were driving locally, each pulling a horse trailer carrying 17 horses. One of the rigs had to make a sudden stop to avoid a car and the horses were thrown off their feet and several were injured. Both trailers were headed to the Fauquier Livestock Exchange to meet a larger transport which would take the horses to slaughter in Canada.

Upon arrival of the horses at the livestock exchange someone observed the injured horses and Hilleary Bogely, a humane investigator from the Middleburg Humane Foundation, was called in along with this vet. Because of their injuries, Hilleary was able to seize four of the horses. The vet treated three of the horses but had to humanely euthanize the fourth because of the severity of his injuries. The remainder of the horses, property of the kill buyer, were then shipped to slaughter.

This, of course, was perfectly legal. However, the kill buyer told Hilleary and the vet that he had obtained the horses by answering "free horse" ads from all over Virginia. This is a well-known tactic of kill buyers. They answer ads for free horses, present themselves as persons who will give the horse a good home then ship the horse to slaughter or sell the horse at a low end auction where the horse has a good chance (especially these days) of going to slaughter. This practice could be considered fraud and those people victimized by such an occurrence may have a legal case.

This practice is well documented. In a couple of instances there have been some rare "saves" at the New Holland sale in Pennsylvania which is frequented by rescue groups. You can find out more about this at a unique web site: www.alexbrownracing.com. There is a lot of information about racing, horse rescue and the slaughter pipeline.

As of December 2009 the remaining horses were property of the Middleburg Humane Foundation in foster homes. Two are thoroughbreds and one is a thoroughbred cross. All need permanent homes. If you are interested please contact them: www.middleburghumane.com."

Do not give your horse away to anyone without first checking them out thoroughly. Kill-buyers often pose as regular family men. It's not unusual for them to show up with their wife, kids and horse trailer. They may tell you that they're looking for a nice horse or pony for their children. Ask any potential owner of your horse for vet, farrier, and feed store references. Kill buyers often provide false phone numbers so it is important that you actually call the numbers provided for verification. Have any prospective owner sign a contract barring them from sending the horse to slaughter or selling the horse at auction or to someone who may sell the horse for slaughter. Visit your horse's potential new home. A person with your horse's best interest in mind should not mind you doing any of these things. Finally, think of all the wonderful things your horse did for you. Please do not make a mistake that will cause your horse to die an inhumane death in a slaughter house.

And do not sell your horse for less than $500 dollars. Horses priced below this amount will still make a kill buyer some money!

Despite the new UE rules, horses are still going to slaughter!

For more information on this subject, Jan Snodgrass and her training methods, please visit: www.theexcellenthorse.com
THANK YOU TO OUR SPONSORS!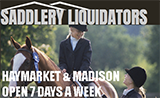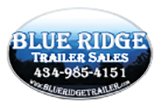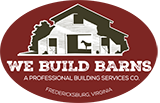 RECENT GREEN PAGES!
Silver Eagle Stable
NOKESVILLE: Silver Eagle Stable is a family oriented, social boarding & lesson barn ... Read More
Sarah Steed, L. Ac.
Warrenton: Acupuncture & Traditional Chinese Medicine for Human patients and all ... Read More
DBT Farrier Service
Vinton: I offer trims and cold shoeing at this time. I am located in Roanoke Va ... Read More
KMB EQUESTRIAN
Delaplane : LESSONS AVAILABLE

KMB EQUESTRIAN has more lesson spots available ... Read More
was Topline Dressage
Powhatan: Horse facilities for boarding, training, lessons available October 1. ... Read More
Simmons Sport Horses, LLC
Mt. Solon: Simmons Sport Horses, established in 2013, provides equine boarding, lessons, ... Read More
B. A. Horseshoeing
Front Royal: Professional Farrier Services - Front Royal area Graduate of Casey ... Read More
Golden Landworks
Fairfax Station: GOLDEN LANDWORKS provides premier forestry mulching, land clearing, property ... Read More