The book Alchemy has arrived

Submitted by: Linda Bertschinger
Phone: 540 459-8591
Email Address: lindab(at)classicusfarm.com
Date Added: 7/4/2011

A Guide To Lightness
The Ultimate Quality in Horsemanship
SynopsisSThe Book Synopsis

Alchemy, Transform Your Horse in Lightness, by Linda Bertschinger, is a book about how any horse can be brought to lightness, the ultimate quality in horsemanship. Following the French and Portuguese school of classical dressage, both traditional and contemporary ideas are blended to offer an explanation of the importance of lightness in the training of the horse.
The well-being of the horse is a most important factor addressed in the book as equal importance is placed on the mental and spiritual, as well as the physical aspect of the horse. It is stressed that a balance of all three is necessary to achieve true lightness. Consequently, the training creates a healing environment for the horse.

The book offers the art of classical dressage available to everyone. Implementing three training techniques: lunging, work-in-hand, and the four track shoulder-in, a horse can achieve lightness. There are many examples given of different breeds and horses in various disciplines that Linda has successfully trained. For instance, she has trained several Arabian endurance horses in classical dressage that became world endurance champions. Other Personal stories of horses are included that illustrate the effectiveness of the training method. Along with beautiful photos of various breeds, there is step by step instruction of the training techniques

The book is available on the website. Go to www.classicusfarm and click on the Buy the Book button.



Click Image to View Larger




THANK YOU TO OUR SPONSORS!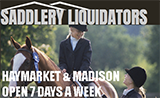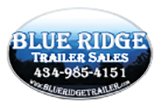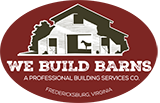 RECENT GREEN PAGES!