The BEST horseshoe: Plastic Horseshoes vs. Aluminum and Steel
Submitted by: Shannon Carner
Phone: 1-434-906-3607
Email Address: drhoof(at)live.com
Date Added: 4/18/2012
Ground Control Polyurethane Plastic (Rubber) Horseshoes vs. Steel and Aluminum Horseshoes
To shoe or not to shoe is often a hotly debated question, but what happens when your horse needs more hoof coverage than barefoot can give- weather it be from a hoof problem, or sore feet- what shoe should you choose? I have chosen to compare the traditional shoes, steel and aluminum to Ground Control Horseshoes. I chose Ground Control shoes as I have the most experience with them in my practice. I've tried to add an objective view to each of the shoes.

Here are a few points to keep in mind :

The average steel shoe weighs 9 oz or more
The average aluminum shoes weighs 6 oz or more
The Ground Control Polyurethane Shoe weighs 3 oz
If your horse lifts his legs 50 times per minute, 4 feet=12,000 lifts per hour in a 2 hour workout, he's lifted 6.74 tons.

Steel Shoes:
Steel has long wear life as opposed to aluminum shoes, often being able to be reset twice.
It is malleable without becoming brittle and can be shaped and modified.
It is economical as it can be reset, whereas aluminum is good for one shoeing.
The downside to steel is weight, 9 oz. turns into tons in as little as 45 minutes of working.
Steel is known to be more 'shock absorbing' vs. Aluminum.
Best shoe overall for horses with fractures or surgery where the hoof capsule must not move.
Aluminum Shoes:
Lighter than steel.
More expensive.
Cannot be reset.
Brittle and may add more 'sting' to the hoof and joints.
Will wear to the breakover of the horse.
Both Steel and Aluminum:
Weigh more than polyethylene shoes.
'Snowball' in winter.
Do not allow the hoof to expand and contract.
Prevent the frog from embracing the ground, leading to atrophy of the frog and collateral cartilages, leading to underrun heels, navicular.
Both do not allow for energy dissipation, straining joints.



Polyurethane Ground Control Horseshoes:
Allows for expansion and contraction medially and laterally of the hoof capsule.
Shock absorbing.
Lightweight, 3 oz.
Thicker than aluminum and steel.
Outlasts metal, steel and aluminum, 2 :1 with a money back guarantee.
Excellent choice for arthritic horses, or horses suffering from ring bone, founder or joint/suspensery problems.
Frog support bar stimulates the frog, allowing for stimulation of the internal structures.
Easy to shape with nippers and rasp- no special tools required.
Not as widely known as traditional horseshoes- you may have to make a special request from your farrier- or order your own. Or get an open minded farrier.
Come in pretty colors- pink, black, and clear.
More traction on varied terrain.
Stay on longer- will flex if caught on something (such as a fence) and not 'rip' the hoof apart.
Frog support is removable.
Flip-flop action sheds mud, but the hoof is harder to clean.
Can be used with pads, pour in or traditional.
Removal is different- one nail at a time, vs. using shoe pullers as leverage.
Do you have questions about anything in this article, or have a hoof question, contact me at www.NaturalFarrier.com. I have free hoof care videos, articles and more!
THANK YOU TO OUR SPONSORS!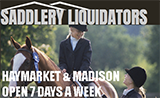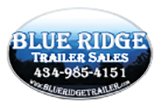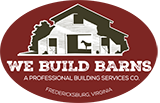 RECENT GREEN PAGES!