Fox Chase Farm's $5,000 Mini-Prix Jumper Show Helps Local Charity

Submitted by: Maureen Hanley
Phone: 540-687-5255
Email Address: foxchasefarm(at)verizon.net
Date Added: 6/6/2012

Fox Chase Farm's $5,000 Mini-Prix Jumper Show Helps Local Charity


MIDDLEBURG, VIRGINIA (June 4, 2012) The biggest and brightest local riders in the world of show jumping were in attendance at Fox Chase Farm in Middleburg, VA last weekend at the 2-day June Jumper show where a portion of the proceeds went to help children around the world.

Many horses and riders competed in the 2-day show which included 17 local riders and horses competing in Sunday's $5,000 Mini-Prix, graciously sponsored by Luciana Duvall as a surprise and gift to her husband, actor Robert Duvall. This is "in appreciation for the friendship of the Fox Chase Farm community and in honor of his love of equestrian life," Mrs. Duvall said.

Olympic Gold Medalist and show jumping legend, Joe Fargis, was the course designer for Sunday's show and delighted many locals with his expertise in the sport.

Silvio Mazzoni of KR, Inc from Leesburg, Virginia and "You Too", found their way to the head of the class to win the top prize and the "Robert Duvall Award" trophy.

"It was a great horse show with a good cause and Joe Fargis built a nice course. My horses are young but handled some tricky questions. It was also really nice to get a special award from Luciana Duvall, who is from my home country of Argentina," Mazzoni stated after his victory.

Maureen Hanley, Director of Fox Chase Farm said, "We are always thrilled to offer good quality horse shows at a great location in horse country at Fox Chase Farm. It was a special weekend of friends and we are thrilled to be able to donate a portion of the proceeds from the show to The Robert Duvall Children's Fund who help so many around the world!"

The Robert Duvall Children's Fund (RDCF) is a 501 c(3) committed to improving the living conditions of children throughout Latin America, India, and the United States. Since its establishment in 2001, RDCF has expanded its reach by assisting many reputable organizations in meeting the needs of children through educational, developmental or medical assistance programs. Some of these organizations include the Henry and William Evans Home for Children, local hospitals, schools, and more.
Other winners at the Mini-Prix on Sunday were:
2nd place and $1,000 "Luca Toni" owned by Dara Brandt and ridden by Silvio Mazzoni
3rd place and $500 "Coco" owned by Anne Quanbeck and ridden by Scott Keach
4th place and $350 "Fuerst Aphrodiets R" owned by Gail Dady and ridden by Tracy Magness
5th place and $300 "F.I.S. Prince Charming" owned and ridden by Lisa Barry
6th place and $260 "Ackas" owned and ridden by Tracey Weinberg
7th place and $250 "Anna-B" owned by and ridden by Caroline Quanbeck
8th place and $200 "Lord Lancer 003" owned by Winfields Farm and ridden by Tim Harmon
9th place and $160 "Henry Jetta Romano" owned by Caroline Quanbedk and ridden by Scott Keach
10th place and $160 "Woodwork" owned and ridden by Kurt Martin
11th place and $160 "Charlotte" owned by Toni Egger and ridden by Charlotte Gerstenfeld
12th place and $160 "Windsor's Quale" owned by Windsor Farm

For information on The Robert Duvall Children's fund, please go to their website: www.rdchildrensfund.org
For more information on show schedules at Fox Chase Farm can be found on their website: www.foxchasefarm.net or call (540) 687-5255.



Click Image to View Larger






THANK YOU TO OUR SPONSORS!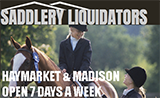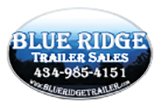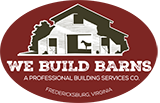 RECENT GREEN PAGES!