Understand Your Horse Better--Read Training Tips!
Submitted by: Jan Snodgrass
Phone: 540/364-7673
Email Address: excellenthorse(at)earthlink.net
Date Added: 7/30/2012
Read Jan Snodgrass's Training Tips on Facebook!

Learn how a horse's behavior is actually his language. It is the horses who are the real whisperers!

Here is an excerpt from the latest:

"A woman called me a few years ago about her 3 year-old who was bucking when saddled. Though she had started horses under saddle before, she had never encountered this problem. She had sent the horse to two different trainers to correct the problem but the horse became worse and seemed on the verge of mental collapse after returning from the second trainer. The woman loved her horse and was very concerned. I asked her if she had checked the horse's back for soreness. "No." She said, "Why?" As it turned out, the horse had a problem in his back. This was corrected by a chiropractic vet I suggested she try. I worked with the horse once and that was all he needed. He stopped bucking when his back quit hurting."

Read the rest of this tip, and other tips about recognizing and handling fearful horses.

And don't miss the latest horse trivia. Didn't you always want to know the lyrics to Steve Martin's song, "Me and Paul Revere? Read it all here:

www.facebook.com/JanMSnodgrass
THANK YOU TO OUR SPONSORS!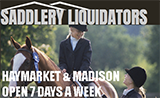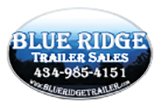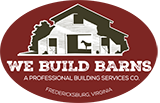 RECENT GREEN PAGES!
Sarah Steed, L. Ac.
Warrenton: Acupuncture & Traditional Chinese Medicine for Human patients and all ... Read More
DBT Farrier Service
Vinton: I offer trims and cold shoeing at this time. I am located in Roanoke Va ... Read More
KMB EQUESTRIAN
Delaplane : LESSONS AVAILABLE

KMB EQUESTRIAN has more lesson spots available ... Read More
was Topline Dressage
Powhatan: Horse facilities for boarding, training, lessons available October 1. ... Read More
Simmons Sport Horses, LLC
Mt. Solon: Simmons Sport Horses, established in 2013, provides equine boarding, lessons, ... Read More
B. A. Horseshoeing
Front Royal: Professional Farrier Services - Front Royal area Graduate of Casey ... Read More
Golden Landworks
Fairfax Station: GOLDEN LANDWORKS provides premier forestry mulching, land clearing, property ... Read More
StormyDay Farm Hunter/Jumper riding lessons
Waterford: I specialize in hunter/jumper riding lessons for beginners through 2'9.

I ... Read More