Support Amateur Eventers with a Sponsorship of the So8ths/Nikon Three-Day Event

Submitted by: Diana De Rosa
Phone: 516-848-4867
Email Address: dsderosa(at)ipellc.net
Date Added: 10/8/2012

Southern 8ths Farm has announced its sponsorship opportunities for the 2013 So8ths/Nikon Three-Day Event, May 2-5, 2013. Here's your chance to have your business or service claim an "Official" sponsorship while at the same time reaching those people who represent a majority of the sport's participants.

This will be the third annual So8ths/Nikon Three-Day Event in the "Heart of the Carolinas," Chesterfield, SC. This three-day event is where Beginner Novice, Novice and Training level riders can negotiate their ultimate Long Format test in a USEA recognized T3D, N3D and BN3D event.

When Brad Turley, owner of Southern 8ths Farm, endeavored into building his place, his goal was to create a premier horse park for Amateur Eventers. While Amateur riders are the nucleus, Professionals have also discovered this is the perfect place to train their up-and-coming horses at a facility that offers lower level options at a high quality venue. And Young Riders, as the future of the sport, are always welcome.

What makes So8ths so special is that this 300-acre paradise is like a mini-Rolex in that it has some of the best facilities in the nation, which are often only reserved for the upper lever riders. Here you have regulation size arenas, a Steeplechase track, over three miles of manicured Roads & Tracks, Dressage rings, Cross-Country courses, Derby field and large airy Covered Arena, as well as a large guest barn with permanent stalls.

Because the So8ths/Nikon Three-Day Event is still in its infancy sponsorship prices are extremely reasonable. Last year Nikon, Breyer, Cavalor, SmartPak and others were among the sponsors.

"This will be Nikon's third year as the title sponsor of the So8ths/Nikon Three-Day and it's been a great ride. Our Nikon brand is reaching a whole new audience for us. It's great to get in on the beginning of what I am sure will become a major event. We could not be happier with the exposure and the professional way this event is conducted," commented Nikon Professional Services General Manager Bill Pekala.

To get a chance to see the extensive coverage this event has been receiving and why it makes sense to spend your sponsorship dollars here take a moment to watch the video and look at last year's clips book and photos.
Web Site: www.so8ths.com
YouTube Videos: http://www.youtube.com/user/So8ths
Facebook Fans of So8ths: http://tinyurl.com/So8thsFacebook
Photo Favorites 2011: http://issuu.com/APerfectPressKit/docs/marketing_final_favorites/1
Press Kit 2012: http://issuu.com/APerfectPressKit/docs/marketing_final_favorites/1
Clips Book 2012: http://issuu.com/APerfectPressKit/docs/all_clips/1

To receive a sponsorship package or get more information email diana@so8ths.com or call 631-773-6155.


Click Image to View Larger


















THANK YOU TO OUR SPONSORS!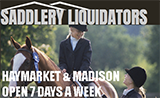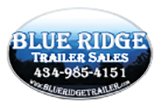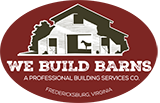 RECENT GREEN PAGES!