Viewing Event: Nick Larkin, Rolex 4* 3DE Winner, October 14-15 in Powhatan VA
Date: Saturday October 14, 2017
Organization: none
Where: Powhatan, VA
Email: tikidoc1(at)aol.com

Nick Larkin will be giving lessons at Oakdale Farm in Powhatan VA the weekend of December 10-11. He will be doing private dressage lessons, as well as small groups or semi-privates for SJ and XC. He will primarily be teaching at Oakdale, but is willing to go to other farms in the area as well, if the schedule allows. There is a facility fee at Oakdale for non-boarders, and the amount will depend on the number of riders. Lessons are $80.

For those who don't know Nick Larkin, he was the winner of the 1998 Rolex 4* 3DE, back in the long format days. He was short listed for the New Zealand Olympic Team, represented New Zealand at the World Equestrian Games in 1998, and won the '97 Adelaide International CCI***. He has also shown in dressage through PSG, so dressage riders will benefit from his teaching as well as eventers. He is also a former Pony Clubber.

In addition to his long list of accomplishments as a competitor, Nick is a gifted teacher, and can get the best out of advanced green riders as well as those at the upper levels. He has a relaxed and positive but constructive teaching style, and teaches with a good sense of humor. He always clearly lets the rider know what their "homework" is, to continue to improve between lessons. He comes to the area on a regular basis, every couple of months. This will be his fourth time back to the area this year, and previous clinics have been very positively received by riders.

I'm helping to organize things from this end, so if you are interested in lessons, please email me at tikidoc1@gmail.com, or call me at (804) 921-3901 if you have questions or wish to sign up.

THANK YOU TO OUR SPONSORS!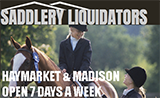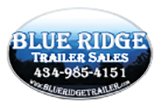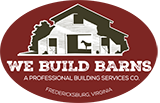 RECENT GREEN PAGES!