Viewing Event: Animal Reading Fundraiser with Melisa Pearce!
Date: Sunday November 5, 2017
Organization: Project Horse Empowerment Center
Where: Purcellville, VA
Email: info(at)projecthorse.org
Website: https://www.eventbrite.com/e/equi-spiritual-animal-photo-reading-by-melisa-pearce-tickets-39093275038

Join us for an exclusive Equi-Spiritual animal reading event with Colorado phenom, Melisa Pearce! You'll be amazed at what your pets have to say through Melisa. Whether or not you choose to reserve a VIP ticket with a guaranteed animal photo reading, this is a wonderful event to attend - simply to hear Melisa's amazing insights and bear witness to her animal communication gifts.

Advanced ticket purchase is required in order to attend.

General Admission $25 (bring a closeup pet photo for our drawing and a chance to win a reading during the event)

VIP Admission $65 (a VIP ticket guarantees Melisa will read your pet photo during the event! VIPs also enjoy reserved seating)

VIP tickets are limited - only 25 will be sold - so get yours today!

Light refreshments will be available to all guests. Be sure to bring a nice quality, closeup photo of your horse, dog or cat's face/eye for the reading. Readings are done live, in front of the audience, with each photo reading lasting just a couple of minutes. Melisa will have no idea which photo belongs to which pet owner!

**ONLY ANIMAL PHOTOS WILL BE READ AT THIS EVENT - No live or real animals invited to this event**

Learn more about Melisa Pearce and her special Equi-Spiritual programs:
https://equispiritual.com/animal-readings
Directions
Please use the directions on our website as GPS directions vary.

THANK YOU TO OUR SPONSORS!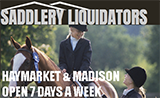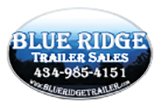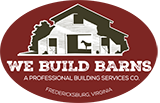 RECENT GREEN PAGES!