Viewing Event: Old Dominion Hounds Point-to-Point
Date: Saturday April 7, 2018
Organization: Old Dominion Hounds
Where: Flint Hill, VA
Email: odh1924(at)gmail.com
Phone: 540-636-1507
Website: olddominionhounds.weebly.com

~~~~~~~~~~~~~~

Old Dominion Hounds Point-to-Point

When: April 7, 2018

Gates open: 10 a.m.

Post time: 12 p.m.

Where: Ben Venue Farm, Flint Hill, Virginia. (Rappahannock County)
What: Hurdle, timber, turf races

Extras: Hat contest, tailgate contest

Tickets: Range from general admission to railside tailgate parking spaces and tent spaces.

Details: olddominionhounds.weebly.com

~~~~~~~~~~~~~~

Old Dominion Hounds Point-to-Point slated April 7 in Rappahannock

Local steeplechase draws sport's
best with old-fashioned offer: cash

Organizers of the April 7 Old Dominion Hounds Point-to-Point races believe they have the key to success on the modern-day steeplechase circuit: Money.

One of seven point-to-points in Virginia's spring series, the Old Dominion meet stands alone on the circuit offering prize money. The day's leading trainer, and leading jockey, will be awarded $1,000 each. A Virginia-bred turf race offers a $2,000 purse.

Steeplechase horsemen have multiple choices, insiders say, on the point-to-point circuit prepping for the lucrative National Steeplechase Association circuit that opens in the area in late April. With pressure from other point-to-points in Maryland and Pennsylvania the same weekend, ODH officials brainstormed to find a draw to attract the sport's top horses.
"It's what sets us apart," explained ODH joint-master Gus Forbush. The continued popularity of the Virginia Horsemen's Benevolent and Protective Association's Virginia-bred turf series, with its $2,000 purse, is an example of how prize money drives racing. "Offsetting costs helps horsemen," Forbush added. "And they're the ones that make, or break, a point-to-point race. You gotta attract the horses."
Post time is 12 p.m. for the first of nine races. The program includes three hurdle races, four timber races, and three on the flat.
Gates open at 10 a.m. In addition to the racing, there are hat contests, tailgate competition and a vendors' row. Food is available on the grounds or bring a tailgate picnic.

Complete entries are online at www.CentralEntryOffice.com. Call (540) 364-4573 for ticket information.


– By Betsy Burke Parker



Directions
Ben Venue Farm, Flint Hill, Virginia. Rappahannock County.

THANK YOU TO OUR SPONSORS!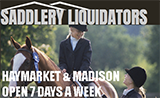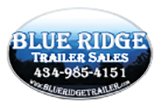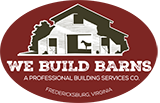 RECENT GREEN PAGES!