Viewing Event: Horseback Scavenger (Easter Themed) Hunt! Prizes Galore!
Date: Sunday April 8, 2018
Where: Moneta, VA
Email: svhorsefarm(at)gmail.com
Phone: 5403096884
Website: https://www.facebook.com/events/181149269340390/

April 8th (weather permitting) starting at 1pm
GOODIES AND PRIZES GALORE

Participation Cost: $20 per rider


Trailer your horse in and join in the fun!

(Proof of negative coggins required, and MUST pre-register for the event at springvalleyfarmandcabins@gmail.com - Check -in deadline will be 30 minutes prior to event start time)


If you are a leaser or frequently ride at Spring Valley Farm, contact us for details about your possible participation, we are NOT openly renting horses for this event.


No worries, you will remain in your saddle for the hunt!


You will join us on a trail ride, where we will have stashed eggs throughout the trail. You will keep track of how many eggs you see and the rider who reports counting as close to the actual number of hidden eggs will get a prize!


For added fun, we will be hiding special prize eggs along the trail, each of these will contain something you will want! From delicious goodies, to special prizes and more~!


And just for fun, keep your eyes peeled for our easter bunny! Find the bunny and uncover a mega prize !



A Few Guidelines :


~ Please do NOT crowd any riders in front of you, request to pass if necessary

~ No Galloping

~ Only items collected/counted during the alloted time will be counted

~ Any riders found with unsportsmanlike conduct will be disqualified

~ Any riders under 18, are REQUIRED to wear a helmet while riding on premises (NO exceptions.)

~~ HAVE FUN~~


*** Tips:***


!!!~Arrive early~!!!!


DO NOT BE RUSHED.... as with anything, where we work with animals and the public, anything can and will happen, so plan accordingly to have plenty of time to relax and enjoy the ride!!!


Bring something to help keep track of the eggs you see and count. Bring a backpack or fanny pack, saddle bag, to carry any special eggs/ietms you collect~!
**Spring Valley Farm is not responsible for items lost and the hunt covers a large amount of ground and finding lost items can prove very difficult.


Remember this is about having FUN with other horse loving people!!!!

springvalleyfarmandcabins@gmail.com
Directions
springvalleyfarmandcabins@gmail.com

THANK YOU TO OUR SPONSORS!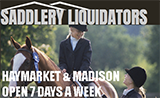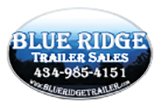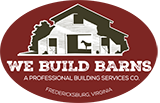 RECENT GREEN PAGES!