Viewing Event: Friday Night Lights Summer Series
Date: Friday June 15, 2018
Organization: Silver Eagle Stable
Where: Manassas, VA
Email: horsiegirl001(at)aol.com
Phone: 7039098114
Website: Www.sestable.com

Friday Night Lights Summer Series

Come join the experienced trainers here at Silver Eagle Stables for a night of fun, learning, and riding! This month we will be tapping into our wild side as the riders and horses learn about BARREL RACING! Riders who come to either clinic nights of June 15th and 22nd will qualify to enter our first Fun Show held right here at the Stables on June 29th. Only riders who have participated in a Friday Night Lights event will be eligible to win an award during the Fun Show. We will be pinning the top three best rounds, that does not mean the fastest rider will win. Here at the Eagle we strive to encourage horsemanship and safety above everything else.

The Eagle we will provide a suitable horse for $85 or you can use your own horse for $65. Our trainers will be on site from 6pm to 10pm. Riders will receive ninety minutes of mounted instruction during that time in groups no bigger than five. The art of barrel racing will be broken down into easy to learn and understandable chunks. We are confident that all riders and horses will be aces by the time they have completed the evening.

When the riders are not in the saddle receiving instruction we will provide them with games or crafts. There will be no idle hands for those who come to our event!

We would like to encourage riders of all disciplines to sign up! There's nothing like trying something new or stepping out of your comfort zone. Our instructors will make sure you have a fun and safe time!

There is a ten rider limit to this event! Sign up early with a deposit to reserve your spot! Please email or text if questions about this event!!

THANK YOU TO OUR SPONSORS!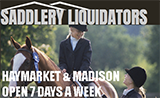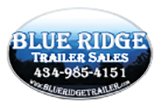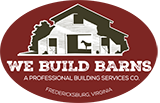 RECENT GREEN PAGES!