Viewing Event: Felicitas von Neumann-Cosel Clinic
Date: Tuesday July 31, 2018
Organization: Fairview Training Center, LLC
Where: Millwood, VA
Email: fairviewmillwood(at)aol.com
Phone: 410-207-6290

Fairview Dressage is pleased to present a Dressage Clinic with Felicitas von Neumann Cosel July 31st! First ride at 2:30pm. Limited slots available so sign up today at https://www.eventclinics.com/a/F9B3RXkzz0yugsjyzl2l6Q



About Felicitas von Neumann Cosel:



Felicitas completed her "Reitlehrer" (federally certified instructor) certification in Germany. She also graduated with the highest score ever awarded up to that time following the restructuring and improvement of the program in 1982 by the German Government.



In addition Felicitas has also served as a USDF examiner for the Instructor's Certification Program here in the United States. She edited Reiner Klimke's book Ahlerich: The Making of a Dressage Champion, and is a frequent contributor to Dressage Today and Practical Horseman explaining her philosophy on the importance of hill work for developing "propulsive power" and "carrying power."



Klaus Balkenhol, of the German Dressage team, considers Felicitas "a gifted, top-class horse woman." Robert Dover has said "if we can procure a superior horse for this incredibly gifted rider, we will watch her skyrocket to the top rankings and give our country a boost toward the medal platform in future international competitions."



For more information or to register, please visit Event Clinics at https://www.eventclinics.com/a/F9B3RXkzz0yugsjyzl2l6Q.

THANK YOU TO OUR SPONSORS!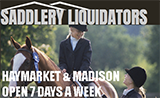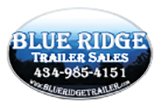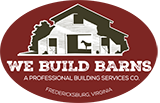 RECENT GREEN PAGES!