Viewing Event: Rappahannock Hunt Fun Fall Hunter Pace
Date: Sunday October 28, 2018
Organization: Rappahannock Hunt
Where: Amissville, VA
Website: www.rappahannockhunt.com

Join Rappahannock Hunt for our annual fall fun hunter pace! ALL riders and disciplines are welcome.

Rappahannock Hunt is known for its scenic hunter pace courses and this year's course is no different - it features a beautiful ride over rolling hills with endless views of the Blue Ridge Mountains. The course is approximately 5 miles long. ​Located at Meadow Grove Farm in Amissville (approximately 15-20 minutes outside of Warrenton).

A hunter pace is ridden on a marked cross country course designed to imitate the conditions and terrain found on a foxhunt. Riders go out in small groups of 2-3 people. Winners in each division will be determined by which riders come closest to the secret optimum time.

Please refer to our website (www.rappahannockhunt.com) for more information and links to the entry forms.

THANK YOU TO OUR SPONSORS!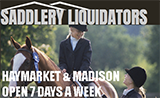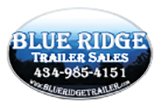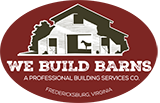 RECENT GREEN PAGES!