Viewing Event: Clinic with Katelyn Omas
Date: Saturday September 14, 2019
Organization: Luke Mclaughlin Dressage
Where: Locust Grove, VA
Email: mclaughlindressage(at)gmail.com
Phone: 352-246-0124
Website: https://lukemclaughlin2.wixsite.com/mclaughlindressage

Katelyn Omas will be joining Luke Mclaughlin at Hawthorne Farm for a clinic on September 14-15, 2019.

Pricing:
$65 for 1 lesson
$60 a lesson if you sign up for 2 lessons or more

Board is available for $10 a night
2 stalls are available and will fill up quick.
Call now to reserve your spot: 352-246-0124

Read more below about her background and training style. Message me if you are interested in setting up a lesson or if you have any questions.





Katelyn Omas trained at LTR Dressage where she competed several of her own horses as well as client horses in Texas before moving to Jodie Kelly Dressage in Destin, Fl. It was under Jodie's tutelage that she learned how to advance the horses through the FEI show ring and has competed multiple horses to Prix St. George. Katelyn has a great understanding of the role of gymnastics in creating a strong and supple topline, as well as the ability to communicate her ideas to the rider in a helpful and constructive manner. Katelyn enjoys working with professionals just as much as with amateurs, and is excited to develop you and your horses partnership.





Achievements:


USDF Bronze and Silver medalist


2017 Region 3 Fourth level Champion


2017 USDF Year End Awards Fourth level Reserve Champion


2015 Region 9 Training level Champion


2015 USDF Year End Awards Training level Reserve Champion


2014 Region 9 First level Champion





If you are wanting to develop the connection with your horse, work on rideability, or learn advanced skills for FEI level competitions, then take a lesson with Katelyn!
Directions
Please contact Luke Mclaughlin to set up your one-on-one lesson with Katelyn!

THANK YOU TO OUR SPONSORS!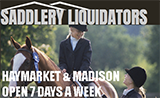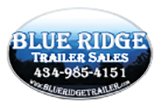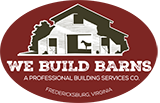 RECENT GREEN PAGES!