Viewing Event: Overlook Farm Schooling Jumper Show
Date: Wednesday August 14, 2019
Organization: Overlook Farm Equestrian
Where: Berryville, VA
Email: skmequestrian(at)gmail.com
Website: https://www.facebook.com/OverlookFarmEquestrian/

It's that time again at Overlook Farm! Schooling show this Wed, 14 August! Great prep for everything from Burghley to your first horse show. Our goal is to provide professionally designed courses, with show quality jumps, in a relaxed atmosphere.

Ring has been professionally regraded and feels amazing!
Schedule:
7am 18"
7:45 beginner novice 2'6"
8:30 novice (90 centimeters)
9:30 training (1 meter)
10:30 preliminary (1.10)
11:30 two star (1.15)
12:15 intermediate (1.20)
12:45 3 star (1.25)
1:30 advanced (1.30)
*can build bigger for our jumper friends upon request
*we have been asked to add afternoon classes:
2:15 beginner novice
3pm novice
4pm training

Our goal is for this to be educational and fun for horses and riders. Warm up is in grass Grand Prix field. $35 a round and you may repeat lines at the same level for no additional charge. Water, bathroom, and wash bays available.
Address:
Overlook Farm
760 Lewisville Road
Berryville, Va
*gate opens automatically*
**No pre-registration necessary**
Directions
3rd Entrance with the 'Overlook Farm' sign. Drive up to gate and it will open automatically.

THANK YOU TO OUR SPONSORS!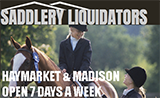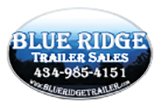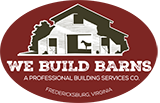 RECENT GREEN PAGES!