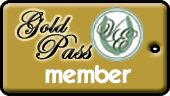 Gordonsville Barn help wanted Saturday - Monday evenings
$10.00
Date Added: 5/17/2017
Posted By: Sarah Warmack
13427 Hilltop Farm Rd. [ MAP ]
Gordonsville, 22942
Email Address: hilltopfarmva@gmail.com
Web Link: http://www.alvaglensporthorses.net
Phone: 540-661-1088

Located in Gordonsville

Looking for experienced and reliable stall cleaning help. $10 and hour, that is $2.75 above minimum wage, for around 3 to 3 1/2 hours each day. I prefer Saturday evening from 5-8/8:30 or if evening are just not an option I can accommodate Sunday mornings to Tuesday mornings 7:30-10:30/11

Experienced person only.