Versatile and Kind Young Gypsy x Halflinger

Birth Date: 6/12/2014
Height: 14.2 hh
Markings: wild bay (pangare), small star
Breed(s): Gypsy Vanner, Haflinger
Discipline(s): Eventing, Field Hunter, Harness, Hunter, Husband Safe, Jumping, Kid Safe, Lesson, Pleasure Driving, Pony Club, Ridden English, Ridden Western, Trail, Trail Riding, Youth, All Around, Athletic, Beginner, Cross, Draft, Dressage, Driving
Color(s): Bay
Sex: Mare

$8,500.00
Date Added: 2/1/2018
Posted By: Lauren Hammer

Warrenton , VA 20187
Email Address: Click here to show email

lhammerrides(at)gmail.com

Phone: 5402228200


Beautiful coming 4yo bay mare with the oldest soul. "Go-Go Boots" aka Pia is a 14.2hh+/- delight on four legs. She was lightly and correctly started under saddle as a 3yo in the round pen and on trails and has been refining her skills in the ring as of late. Pia has perfect ground manners, she stands tied to just about anything, stands happily for the vet, farrier, and to be groomed/fussed over, she's barefoot with awesome feet, has a beautiful thick flowing mane and tail, lives out 24/7 with a run-in, and an is a super easy keeper. She has no qualms about clippers, trailering, or livestock (cows, pigs, dogs, etc.), and will ride bareback in a halter just about anywhere. Pia gets along with everyone in the field and is on the lower side of the pecking order. She genuinely has never met a person she didn't love and that seems to go both ways as she is the uncontested barn favourite! While young, she's not the type to ever say "no" to anything, much less in a rude way, and has no buck/bolt/rear/kick/bite etc.. She always tries her very best and takes very good care of whoever is in the tack.

Pia has 3 very cute, correct, and extremely comfortable gaits that you can sit all day long. She's that perfect balance between being a kick ride and having her own motor, you never feel like you have to nag her to move, but never need to worry about her getting too fired up. I hack her out alone and have had no issues with buddy sourness or bad behavior; even when on the road with cars, dump trucks, and school busses whizzing by she clips along happy as can be. In the woods she rides like an old pro and willingly navigates thick brush, gracefully pops over even large logs, through water, and seems to really enjoy exploring. She has a soft mouth, good brakes, and goes in a plain double-jointed loose ring no matter what. Currently she's solid and soft in the bridle w/t and becoming increasingly balanced at the canter. Pia very willingly free-jumps up to 3'6 (the highest I've bothered to ask) in beautiful textbook form. The first time I set up jumps, she got a bit full of herself and jumped OUT of the arena over the 3 board 4+ft fence. She has very real untapped talent over fences and will be ready to go to work in the Spring!

I see Pia going in truly any direction for a child or small adult and, in all seriousness, I have a hard time thinking of much she WOULDN'T do! From foxhunting, to dressage, eventing, pony club, competitive or leisure trail-riding, driving, foxhunting, the list goes on and on! She'd be a massive asset to a lesson/camp program and would be very willing to get into therapy work too. She even rides western! Pia could very easily be brought along by an young or amateur rider with minimal help from a trainer, I also think she'd make a great mount for an older person who wants to spend many years with a safe and beautiful mount.

Pia will remain in consistent work focusing on refining her flatwork and having fun. This is the pony that I would have sold my soul for as a kid; I'm enjoying every minute of bringing her along and you really might have to pry her away from me by springtime... Due to this, I would consider a paid on or offsite lease, or even a lease to buy to the perfect situation, though a straightforward sale is going to take first priority.




Click Image to View Larger










THANK YOU TO OUR SPONSORS!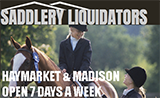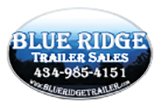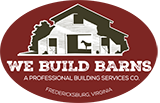 RECENT GREEN PAGES!