Huge Barn Clear Out!

$1.00
Date Added: 2/27/2018
Posted By: Cary Horton
4016 Sanders Lane [ MAP ]
Catharpin, VA 20143
Email Address: Click here to show email

carybeth5(at)gmail.com

Spring is on the way and we started spring cleaning early! We have tack, more tack, and even more tack for sale! Some items are brand new and others need a little bit of love.
Offers on all tack welcome, all prices negotiable! We just want this stuff gone.

SADDLES:
(all come with stirrup leathers and irons)

English Wintec All Purpose- 17 1/2 seat w/ medium tree barely used with no imperfections. $250
Western Wintec- Size 15 seat decent condition with a little wear to the seat. $250
Western Synthetic Saddle- Size 16 seat and has some wear to the seat but the rest of the saddle is in perect condition. $250

BRIDLES:
SO many available! From brand new to needs some TLC. Can be sold with bits.
Brown to black and pony to horse sized. English and Western both available.
Most priced at $25-30
EMAIL me if interested and want pictures of what we have available, it would take forever to type it all out!
ALSO misc bridle parts are also for sale. If you need any part for a bridle we have it. $5 for pieces.

SPLINT BOOTS/SPORT BOOTS:
(all boots barely used)

White Dover Premium Sport Boots w/ Fleece Lining- All 4 horse sized $15
Professionals Choice Blue SMB boots- 2 fronts horse sized $25
Pony Sized Black Shipping Boots - All 4 $25
Black Bell Boots - $5
Leather Splint Boots - All 4 horse sized $25

BRUSHES:
We have an assortment of brushes and grooming totes for sale. All have been cleaned and disinfected. If wanted, we can put together a grooming tote with every type of brush and hoof pick for $10 or some can be sold individually.

FLY MASKS:
A whole assortment of fly masks are available from pony sized to oversized.
Most are Cashel and Farnam Super Masks
Priced $5-10

BITS:
Happy Mouth Full Cheek Double Jointed- Barely used Size 4 1/2 $30
Korsteel Sweet Iron French Link - 4 1/2 $10
2 Loose Ring Snaffles - Size 5 $10 each
If interested in other bits email for price and info

MISC:
2 Coolers both X-Large and Brand New - $30 each
OTTB Purple Polo Wraps Brand New- $10
Leather Halter- nice soft leather barely used horse sized $35
Fleece halter cover - All pieces barely used $35
Western Style Leather halter with metal detailing- Horse sized (for small head) $40

If interested or if you want any more information and pictures of these items please email Cary at carybeth5@gmail.com
For bigger items or if you want to purchase something right away call Kristin at 703-283-6544
ALL located at Calvary Ridge Stables 4015 Sanders Lane Cathapin VA 20143
If you are looking for something that isnt listed please feel free to send an email, we probably have it.




Click Image to View Larger










THANK YOU TO OUR SPONSORS!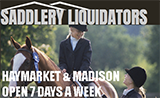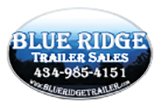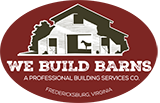 RECENT GREEN PAGES!