Want a horse job within the DC area without traffic?
Date Added: 3/8/2018
Posted By: Taylor McCrea
9305 Georgetown Pike [ MAP ]
Great Falls, VA 22066
Email Address: Click here to show email
taylor.mccrea101(at)gmail.com
Phone: 703-606-5336

Congressional School located in Falls Church, VA is looking for an equestrian to help with seasonal lessons (Spring & Fall) as an assistant to young riders as well as summer camp staff. We are a very lowkey program, nothing fancy at all. If you are looking for a 20-stall barn and five figure horses, this is not the place of employment for you!

LESSON ASSISTANT POSITION:

Hours: 3-6 PM
Days: Monday-Friday
Length: End of March to beginning of June to start

MUST HAVES:
-Horse experience: just simple things like leading, catching, grooming and tacking, general horse care, dealing with ponytude ponies. You do not need to be a superb rider for this position and there is no heavy barn work or mucking.
-Ability to teach beginner riders: you do not need certification for teaching and it is super basic stuff
-At least 6 months of experience with children
-Good work ethic
-Pass criminal background check and TB screening

WOULD LIKES:
-Solid riding foundation to tune up horses
-Availability on weekends for feeding and possibly at odd times for vet/farrier visits

We would also accept a person involved with children that is also a horsey person and has horse handling experience.


SUMMER CAMP POSITION:

Hours: 7:30-3:30
Days: Monday-Friday
Length: Late June to late August

Our summer camp serves 4 different sections: general day camp, specialty, junior campers (2-4 year olds), and "supplementals" (very beginner lessons). Our staff rotates to different areas within the horse program. The only experience you need is horse experience. You must have some common horse sense. You must have experience with feeding, grooming, tacking (english), mucking (very light), leading, catching, treating easy wounds, working with kids, etc. Riding opportunities possible depending on the person. Must pass a background check.

I believe the pay is $8.50/hour for both positions.

For the assistant one, employees are given $50/hourly TEACHING LESSONS. Teaching lessons will only be available if an instructor is out sick or not available to teach.

Please email Laura Short at lshort@csov.org, she is the assistant auxiliary director. She can answer any and all questions.

We are REALLY looking for an assistant; that is first priority!







THANK YOU TO OUR SPONSORS!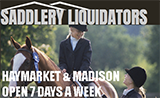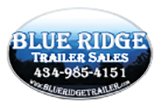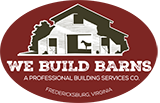 RECENT GREEN PAGES!