Vet Bill Sale!!!!

$1.00
Date Added: 4/13/2018
Posted By: Amber L

Linden, VA 22642
Email Address: Click here to show email

alittlejohn91(at)msn.com

Payment: Paypal (family/friends or buyer pays fees) or local cash pickup.


ITEMS ARE CORSS POSTED!!!!
Blankets/Sheets
Older Used Big D stable blanket
Size 78
Med weight
Discolored some and leather strips have worn but still has tons of life left! All straps are intacted!
$50
$15 shipping (heavy)

Brand: Professional Choice Nylon Sheet
Size:82
In like new condition, worn once!
$50
$12 shipping

Weatherbeeta Lightweight Turnout
Size 80
Like new, one penny size snag on insdie near chest
$115
$15 shipping (weight, heavy compacted)

Riders International Med Weight Turnout
Like new, some hair on wither fleece and small snag on rear panel inside near read leg strap. .
Size 78
$120
$15 shipping (weight,heavy compacted)

Riders International Sheet
Size 80
Professionally cleaned, repaired and waterproofed.
As mentioned has been repaired, one patch job and some snag repaires. See additional photos in comments. Is missing one rear leg strap, that ones that snap on through horses legs.
$60
$15 shipping

Hood/Sleezy:
Lightly used mesh sleezy.
Full zipper
No holes, two small stains. Overall good condition.
Size large
$35
$8 shipping

Western Tack:
Black Work Pad
Like new work pad!
No brand.
Used maybe 3 times, sat in trailer as a bad up pad.
Size 30x30x1
$15
Shipping $15

Mayatex San Juan Show Pad
Brand new, package and tags!!
Weighs 4lbs
Color: Fuchsia
Size: 36x34 (regular sized, not oversized).
$45
$12 shipping

English Tack:
Leather Girths
-48 (No rust, show shape) $35
-54 (Potential show condition, minor rust)$25
I didn't see a makers mark on any and don't remember brands. Good quality, used for IEA type shows.
Shipping is $10 per girth, combined shipping available (ask for price including number of girths requesting).

Polypad Half Pad
Navy Blue
Brand New PolyPad
Retails for $62 new from store w/o shipping.
Spine is 24"
$45
$10 shipping


Dover Pad (Between square and CC)
Never been laid on a horses back, no stains on bottom. Standard stains from saddle fittings and sitting around.
$10
$8 shipping

Classic Equine CC Pad
Wear/Stains, good schooling or lesson barn pad.
$4
$8 shipping

Weatherbeeta W/Wither Relief
Standard use/stains.
Good shape still.
$10
$8 shipping

Misc Horse/Barn Items:
Stall Bag - Black
Used, some marks. Good overall shape.
22.5" long
18" tall
9" wide
$12
$8 shipping

Brand new mini tack/storage bin.
Stayed in the barn for two weeks. Nice size.
Siz 30"L x 16"W x 12"H
Has the name "Ali" on it! (can easily be removed).
$120 local pick up only.

Nylon Halter
Brand new in package
Average/Horse size weaver halter.
$15
$8 shipping

Quarter Sheets:
All are brand new/homemade!
Pink/Teal Flowers - 61" long
Teal Mermaid Scales – 58.5" long
Owls – 58.5" long
$50
Shipping $10




Click Image to View Larger


































THANK YOU TO OUR SPONSORS!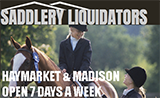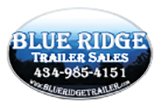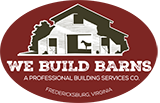 RECENT GREEN PAGES!