Stables for Rent / 5 acres paddocks / 13 acres woods (No Housing)
$800.00
Date Added: 4/15/2018
Posted By: Lauren Norkin

Leesburg, VA 20175
Email Address: Click here to show email
Lauren.Norkin(at)yahoo.com
Web Link: http://

Stables: https://drive.google.com/open?id=0B3-s_Q4JBo5MdzF0SENCYVYzd2s

No housing.

$800 is for 1 to to 4 horses. One additional horse for $200 more.

26 Acre Farm in Leesburg, Virginia located 6 miles south of the Town of Leesburg, near Ashburn/Brambleton (to the south) and Loudoun County Landfill (to the north). Right off the Route 267/Shreve Mill Road Exit (Exit 3). 1.7 miles to Brambleton/Ashburn.

We are a couple in our mid-forties with an 9 year old, two dogs, and 5 cats. We used to live in the upstairs of the farm house, year-round, but now unfortunately can only return to the farm summers, weekends, and holidays going forward due to husband's new job in Maryland. We plan to return in 2028 when daughter graduates high school!

So that we may return from time to time, we offer the first and second floors as a vacation rental to families (e.g. wedding parties, holidays, etc.).

The basement apartment is rented to the farm caretakers who are also available for emergency/vacation horse care.

We also rent two of the paddocks (not the ones dedicated to stable tenant's use) to canine parties on scheduled Sundays (maybe once or twice a month with LOTS of advance notice). www.TLCCC.dog

Tenant may borrow these two chain-link paddocks (which total 3.75 acres) from time to time for jump courses and other fun activities (must scoop during in season). Tenant may also use this space for their own dogs any time canine guests are not present. In the off season (e.g. December, January, and February), grazing is also permitted if area is harrowed routinely.

We would love to rent with a family with children (particularly girls aged 7 to 10 since we have a 9 year old girl); however, we would also consider a small business.

STABLES ($800)
5 exclusive paddocks and barn yard which total 5 acres. Access to lighted crushed blue-stone 72' x 148' arena. 4 stalls of 15-stall center aisle barn.

Tack room, hot/cold wash stall, feed room are compromised and part of long-term rehab plan. Rent will neither be decreased for their lack of use nor increased once they are completed.

No other horses will be on the property other than our 2 future horses (we would pay you for their care).

*** NO RIDE OUT! THERE IS NO ACCESS TO TRAILS OTHER THAN A 0.75 COOL DOWN TRAIL THROUGH THE BACK 13 ACRES. ***

We replaced the barn roof in Spring 2017 and made some other barn repairs. We are prepared to complete a modicum of barn repairs/replacements--especially and most urgently our fencing--once we have a signed tenant. If can tolerate current conditions, can start lease before repairs, but after repairs is expected.

THERE IS A LOT OF WORK TO BE DONE. Tenant is welcome to work off rent with labor.

If you are unwilling tolerate a facility that is not turn-key upon lease signing, please do not consider this facility. For the right tenant, we will be working out a facilities improvement schedule, rent schedule, and contractor engagement on a set time table (which is why it would be fantastic if you have the skill and will to do the work yourself).

If you are interested, please respond with a description of your family and your needs.
THANK YOU TO OUR SPONSORS!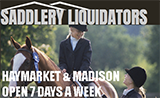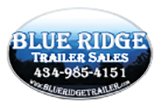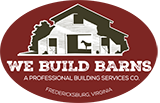 RECENT GREEN PAGES!