16.5 Bates Dressage Saddle - Demo - Like New

Date Added: 5/15/2018
Posted By: Caroline Buswell

Ashburn, VA 20148
Email Address: Click here to show email

carol.buswell(at)gmail.com

Phone: 540-239-6315


Located in Ashburn, VA

Like New 16.5 Bates Dressage Saddle

MSRP $2,195; selling for $1,800



Ridden in less then a dozen times.

professionally rebalanced, a $250 value

Has been stored in a home, never in a barn. Leather has been well conditioned and cared for.

Name plate has not be engraved.

Includes original saddle care bag with instruction booklet and saddle balm and Bates embroidered saddle cover.



Also available:

Bates Dressage Leathers MSRP $129.99; Selling for $60

Black Rolled Leather Grab Strap MSRP $23.95; Selling for $15

Stubben Fillis Stirrup Irons MSRP $64.95; Selling for $40 (includes black rubber pads, $10 value)

Saddle Stand $20



Below are descriptions for the saddle, leathers, and irons.



Information about the Bates Saddle:

The Bates« Dressage Saddle has a traditional, elegant appearance, yet it offers high performance with innovative features that work to ensure horse comfort and a balanced rider position. Crafted in fine, hand-selected European leather, it boasts a seat with a narrow twist and a greater width behind for increased support of your optimal dressage position. Molded knee inserts gently support your leg.



This dressage saddle is built on an Elastiflex tree and with quilted panel points. It lets you customize your comfort with the Adjustable Ergonomic Stirrup Bar and the Adjustable Flexibloc system. The EASY-CHANGE Fit Solution allows for a customized fit on your horse, while weight distribution is achieved through the CAIR« Cushion system in generous performance panels. The Y-Girthing system provides saddle stability.



Description of features:



Elastiflex tree has a rigid head to maintain clearance over your horse's withers. Lateral flexion works with your horse's muscular movements in every stride. Precision engineered to be lightweight, symmetrical and ultra-durable, this tree is guaranteed against breakage for the lifetime of the saddle (deemed to be 10 years under normal riding conditions).



Adjustable Ergonomic Stirrup Bar for effortless horse and rider alignment allows you to alter the positioning of the stirrup bar, resulting in complete control over your preferred riding position.



Adjustable Flexibloc system enables you to customize the support offered for an individualized riding position.



EASY-CHANGE Fit Solution is comprised of the EASY-CHANGE Gullet system and the EASY-CHANGE Riser system. It offers a total saddle fitting solution for absolute horse comfort and your peace of mind.



Select the optimal gullet width in the EASY-CHANGE Gullet system for your horse's current shape and muscling. Make adjustments within the saddle panels for optimal balance and clearance with the EASY-CHANGE Riser system. All adjustments are measurable, symmetrical and completely reversible, ensuring total confidence in the saddle's ability to be custom fitted to your horse's changing shape for optimal comfort and performance.



CAIR cushions within generously sized panels offers performance advantages over traditional panel fillings in the way they distribute your weight and cushion your horse's back. In distributing weight, air cushions continually mold to mirror your horse's individual conformation and working muscles. They ensure a close, even contact over a much larger weight-bearing area and help eliminate instances of pressure points.



In cushioning your horse's back, the dynamic nature of the air ensures it works in synergy with your horse's muscles, rather than your horse's muscles working against a static medium. Additionally, air provides the ultimate shock absorption, reducing instances of trauma to your horse's muscles in work.



The large saddle panels maximize the weight-bearing surface on your horse's back. The optimized area results in a reduction in pressure per square inch. Coupled with a wide and even channel, the panel design supports your horse's working muscles and allows optimal movement in his shoulders.



Y-Girthing system enables customized adjustments for your horse's individual conformation. It maximizes saddle stability as it secures the saddle from both front and rear.



QUICK-CHANGE Girth Points offer peace of mind that the girth points can be fitted to factory standard throughout the life of the saddle. This girth system also allows customization by a saddler or saddle fitter. The unique design ensures the girth points are highly durable and ultra slim-profile, which supports a close contact feel and increased comfort for horse and rider.



Information about Bates Leathers:

Bates« Dressage Stirrup Leathers are made from non-stretch leather and are nylon reinforced so your stirrups retain their shape and length. Special flat buckles reduce bulk under your leg. Attractive leathers that look great on any dressage saddle.



Information about Irons:

StŘbben Fillis Stirrups are made with a lost wax method of casting that gives them a smooth finish. High-quality stainless steel with black rubber pads. Pair.






Click Image to View Larger






















THANK YOU TO OUR SPONSORS!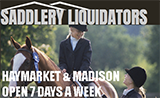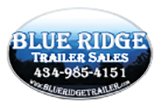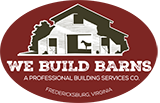 RECENT GREEN PAGES!