SMOOTH, SENSIBLE JET BLACK BEAUTY FOR SERIOUS TRAIL RIDERS

Height: 14.2 hh
Markings: black
Breed(s): Tennessee Walking
Discipline(s): Endurance, Trail, Trail Class Competition, Trail Riding
Color(s): Black
Sex: Mare

$3,500.00
Date Added: 5/16/2018
Posted By: Flint Hill
p.o.box [ MAP ]
flint hill, VA 22627
Email Address: Click here to show email

flinthillfarmva(at)gmail.com

Phone: 540-830-3325
NEW FEATURE! VIDEO AVAILABLE FROM JUST CLICK THE IMAGE BELOW



Tia is a smooth as silk, fancy, brave trail gal. You will stand out in a crowd on this gorgeous, big bodied, gleaming jet back mare. She has a beautiful, intelligent face and a disposition to match it. She is sturdy and solid and can easily carry a small or a larger rider (rider in video is 5'10"). She will go by herself or with large or small group, lead or follow. She is used to cattle, dogs, 4-wheelers, traffic. She is solid and sound, is barefoot even on our gravel and rocky trails. She can canter. She is a mature, trained horse. She has a great work ethic and loves trail riding and adventures. She crosses water and mud or any rough terrain you could encounter. She courageously leads the way when our riders go "bushwhacking". She is supremely confident, not spooky. She goes in a snaffle, will walk along by herself or with others, or will move out when asked, and will literally go all day. She is gentle and sweet to handle on the ground and loves to be groomed and primped - we call her a real live "My Little Pony" because of her spectacular long thick mane and tail that you can brush for hour upon hour! While she is fun to play with and groom, this is a "rider's" horse - meaning that she is suitable for someone who wants to ride, ride and ride some more. She is sensible and quiet, but she is not a grandma's horse to pull out once in a while and stroll about - she is a horse waiting for someone to enjoy while doing miles and miles of trail riding. Be it for pleasure or competitive trail riding. She stands like a rock for mounting. She loads, ties. She has been desensitized and worked in the round pen. She is a sweetheart, loving but not pushy. She gets along with others in the pasture - mares and geldings! She is an easy keeper. She can be stalled/turnout or live outside with shed.




Click Image to View Larger










THANK YOU TO OUR SPONSORS!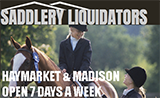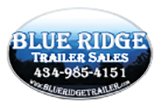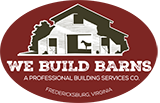 RECENT GREEN PAGES!